Funding Circle to raise £300m with listing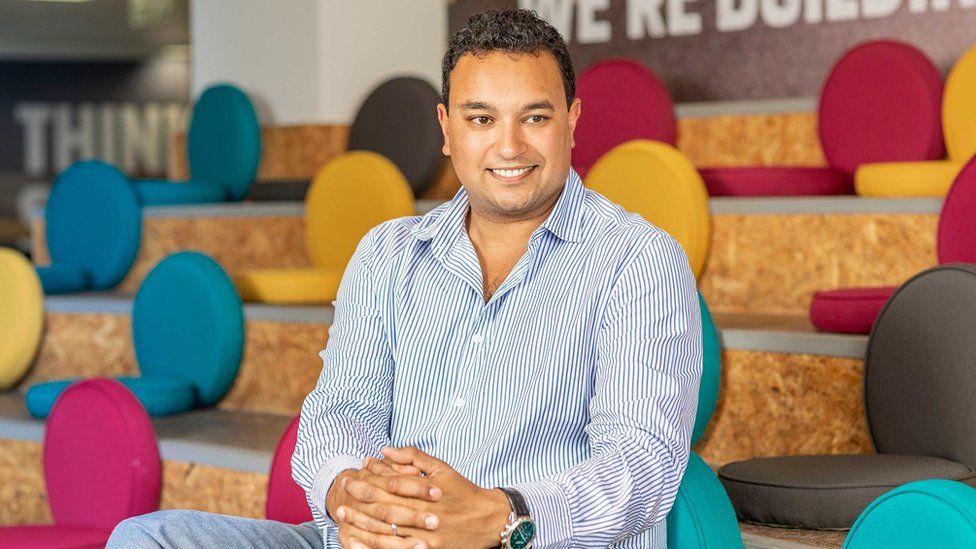 Funding Circle, the peer-to-peer lender, plans to raise £300 million by listing on the stock market in London.
The firm offers loans to small businesses in the US, Germany and the Netherlands as well as the UK and the funds will be used to expand in new markets.
Funding Circle said the listing would help "engender trust" with investors, borrowers and regulators.
The venture was founded in London in August 2010.
Under its business model, small firms can apply to borrow money from a pool of funds supplied by individuals or firms. The arrangement cuts out banks, hence the term peer-to-peer.
It is the first such lender to float on the London stock market and could be valued at up to £2bn.
Since 2010 Funding Circle has lent more than £5bn in loans to 50,000 small businesses from 80,000 investors - including some £1bn in the first half of this year.
Analysis: Simon Jack, BBC business editor
The year is 2010. UK banks are on life support after their near-death experience in the crisis. After the worst recession for nearly forty years, lending to small businesses was not a top priority.
It was in these circumstances that the idea for Funding Circle was hatched by Samir Desai, James Meekings and Andrew Mullinger: let companies borrow from ordinary investors, other firms, not the traditional banks.
Today they announced plans to become a public company worth over £1.5bn, a UK-born company which is the number one peer-to-peer lender to small business in the UK, US, Germany and the Netherlands.
And Funding Circle is just one of a new crop of fintech companies, that may prove to be a real threat to the traditional banking industry.
Revenue jumped to £63m in the first half of 2018, up from £41m in the same period last year.
Loans under management as at the end of June were more than £2.5bn.
Samir Desai, chief executive and co-founder of Funding Circle, told the BBC it was a "very simple business. We allow anyone to lend money directly to small businesses, cutting out the banks. We are not a savings product."
Merrill Lynch, Goldman Sachs and Morgan Stanley are acting as advisers for the IPO.
As part of the share sale, Danish billionaire Anders Povlsen will take a 10% stake in the firm.
His holding company, Heartland, is a major investor in online fashion retailers Asos and Zalando.