Amazon launches Hindi version of website and app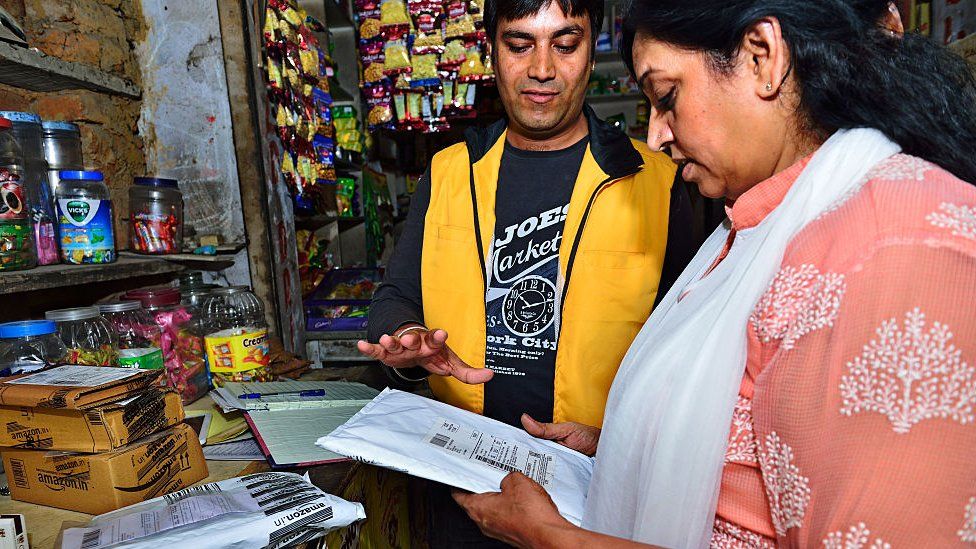 Amazon has launched a Hindi version of its mobile website and smartphone app in a bid to attract millions of new customers in India.
Amazon's move will boost competition with Flipkart, India's biggest online retailer, which is owned by Walmart.
"Amazon.in in Hindi is a critical step to actually address the next 100 million customers," said Manish Tiwary, vice-president of category management at Amazon India, according to Reuters.
Many of those customers live in India's small towns and villages, and may not speak English.
Amazon also made a bid for Flipkart but the merger could have faced severe scrutiny from India's antitrust regulator as their combined sales would have added up to almost 90% of the country's e-commerce market.
Snapdeal, another e-commerce site, tried local language versions in 2015 but the plan was abandoned due to lack of interest, according to media reports.
If the Hindi version takes off, Amazon plans to add other Indian language options, such as Bengali and Tamil among others, according to the New York Times.