Asda ends shoppers' price guarantee scheme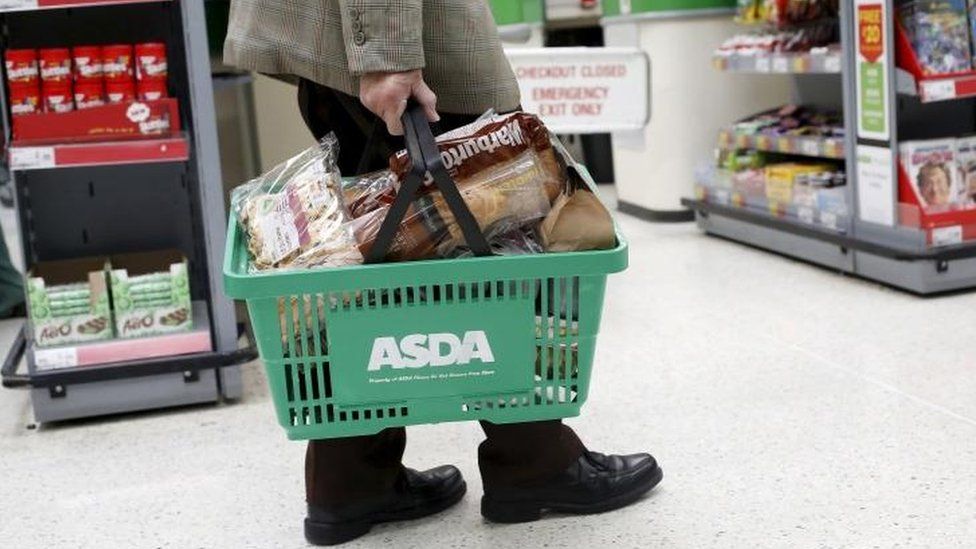 Supermarket giant Asda is to end a scheme which refunded shoppers if the items they bought cost more than in rival stores.
The Asda Price Guarantee was launched in 2010, promising a basket of shopping at the chain would be 10% cheaper than at the UK's other large grocery chains.
If not, Asda would offer customers a voucher worth the difference in price.
Rival Tesco dropped its Brand Guarantee scheme in June, while Sainsbury's ended its Brand Match programme in 2016.
The Asda Price Guarantee will come to an end on 3 October, and shoppers will have 28 days from then to redeem any remaining coupons.
The company said the scheme was no longer popular.
"[Customers] have more price information at their fingertips than ever and they vote with their feet if they feel a retailer is off the mark on price," said chief customer officer Andy Murray.
"Today, the Asda Price Guarantee, whilst still the iron-clad promise it always was, has become less and less relevant to customers, with less than 1% of customers using it."
Asda said it had invested more than £100m in cutting prices over the last 12 months. It says it plans another series of cuts next month.
The UK's so-called "big four" supermarket groups, including fourth-placed Morrisons, have been under increasing price pressure from German discounters Aldi and Lidl.
Asda, which is owned by US parent Walmart, has agreed to a takeover by bigger rival Sainsbury's, which is set to pay £7.3bn for the brand.
The two firms have said the combination of the two companies would see prices lowered by 10% on a range of everyday items.
In August, the UK's competition watchdog launched an investigation into the proposed Sainsbury's-Asda merger.
The Competition and Markets Authority (CMA) is looking into whether the deal will mean less consumer choice, higher prices or worse service.