Which universities will really impress the boss?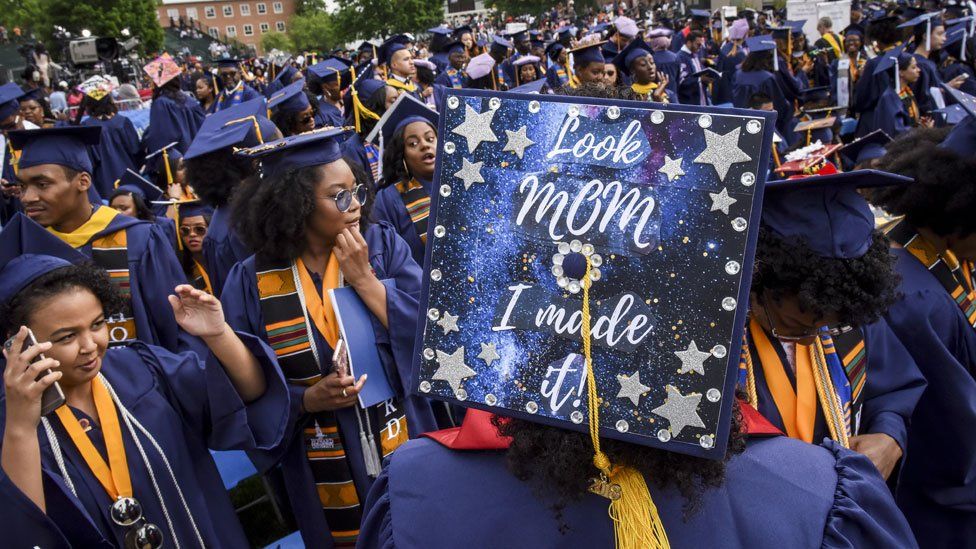 What's the best university name in the world to put on a job application?
It's the Massachusetts Institute of Technology (MIT) in the US, according to an international league table for how much universities are likely to boost the future careers of graduates.
The league table is produced by the QS group that publishes the annual World University Rankings - and reflects that students are considering future job prospects as well as academic achievement.
Employers were asked where they recruit their most "competent, innovative and effective" graduates.
The rankings also take into account employment statistics for former students, where high-flying graduates in top jobs studied and the range of partnerships between universities and employers.
US universities take the top four places, with MIT, Stanford, University of California, Los Angeles (UCLA), and Harvard, whose graduates are seen as the most sought after.
MIT is known for its high status in technology and innovation and can claim former students such as the astronaut Buzz Aldrin, former UN secretary-general Kofi Annan who died last month, and Amar Bose, the sound engineer and billionaire founder of the audio equipment firm.
Stanford, in second place, has been the academic cradle of much Silicon Valley technology research, with former students including Google founders Larry Page and Sergey Brin and Netflix founder Reed Hastings.
This league table shows Australia's rise in employability, with the University of Sydney and the University of Melbourne in fifth and sixth places.
Neither university is in the top 30 in the equivalent academic league table, the World University Rankings, but they are seen as high-flyers for the jobs market.
Ben Sowter, research director at QS, said that universities which have big global research reputations are not necessarily "those that do most to nurture student employability".
He said that the cost of tuition fees and a competitive jobs market meant that students were increasingly "concerned about the likelihood that their prospective university will help them thrive afterwards".
Cambridge is the highest UK-ranked university in seventh place, with Oxford in 10th. University College London is in 18th place.
On the strength of their reputations with employers, Cambridge and Oxford were the highest rated. But UK universities slipped back on partnerships with employers and graduate employment rates.
The economic rise of China is reflected in Tsinghua University taking ninth place and the University of Peking appears in 20th place.
From the top 500 universities for employability, 102 are from Asia, catching up on 144 from Western Europe. The United States has 83 universities in the top 500, including 13 of the top 30.
Massachusetts Institute of Technology, US
Stanford University, US
University of California, Los Angeles, US
Harvard University, US
University of Sydney, Australia
University of Melbourne, Australia
University of Cambridge, UK
University of California, Berkeley, US
Tsinghua University, China
University of Oxford, UK
New York University, US
University of Toronto, Canada
University of Hong Kong, Hong Kong
Yale University, US
ETH Zurich, Switzerland
Princeton University, US
Columbia University, US
University College London, UK
University of Tokyo, Japan
Peking University, China
Cornell University, US
University of Chicago, US
Seoul National University, South Korea
University of Pennsylvania, US
University of Michigan, US
(equal 25th) University of Waterloo, Canada
Fudan University, China
Waseda University, Japan
University of New South Wales, Australia
Ecole Polytechnique, France
The editor of Global education is sean.coughlan@bbc.co.uk