IMF lines up behind Treasury on Brexit costs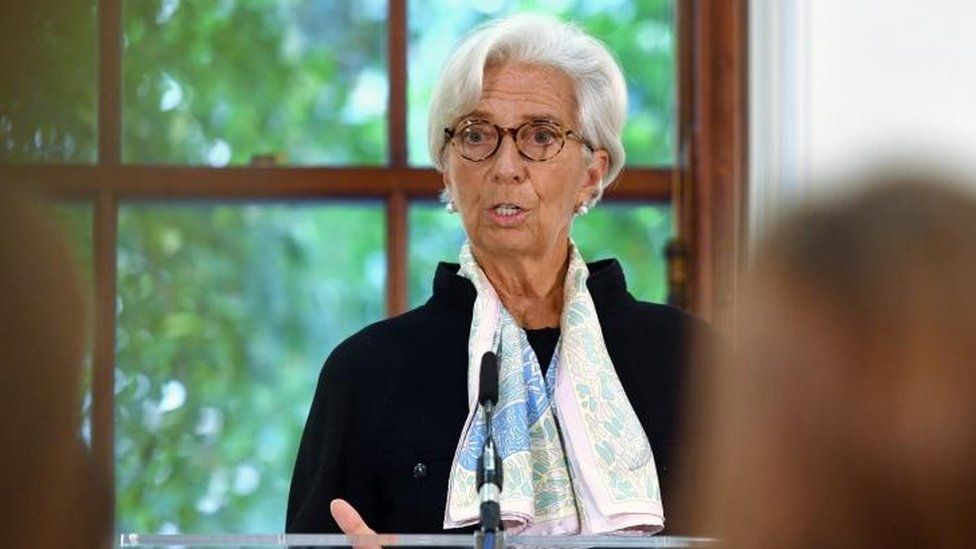 Last December, Christine Lagarde was in a more positive mood.
Globally, economies were growing at a "reasonable" pace.
Recent progress on the Brexit negotiations between the UK and the rest of the European Union were "welcome".
Both sides had just agreed the outline of the withdrawal agreement and divorce bill.
The challenges on Brexit were "daunting", the IMF said.
A "no deal" would have a significant and negative shock effect on the UK economy.
And any Brexit deal, Chequers or otherwise, was also likely to mean a smaller economy in the future.
There was still no solution to the Ireland border question.
An economic "Brexit dividend' - relied on by Theresa May to pay for at least some of the extra funding promised for the NHS - was unlikely to arrive quickly enough.
Yes, exports had been boosted by the fall in the value of sterling after the referendum, but not by enough to offset other negative effects.
And such was the level of uncertainty around the Brexit process there was even a warning for the Bank of England on interest rates.
"Further withdrawal of monetary stimulus should await clear confirmation of a durable rise in domestic cost pressures," the IMF said.
Which, in plainer language, means don't increase interest rates until it is crystal clear that inflation - prices - are going up too strongly for the economy to cope.
Before Ms Lagarde made her speech this morning, Philip Hammond made a short statement.
"We must heed the warnings of the IMF about not reaching a deal," he said.
His political colleagues, he believes, need to focus on the economic effects of a "no deal" as outlined today by the IMF.
And not flirt with the idea that, somehow, it might not have the negative economic effects outlined today.
"No-one voted to be poorer," he said last year.
The Treasury believes the IMF's analysis is correct.
A "no deal" would carry significant economic costs.