Pound falls after May's Brexit statement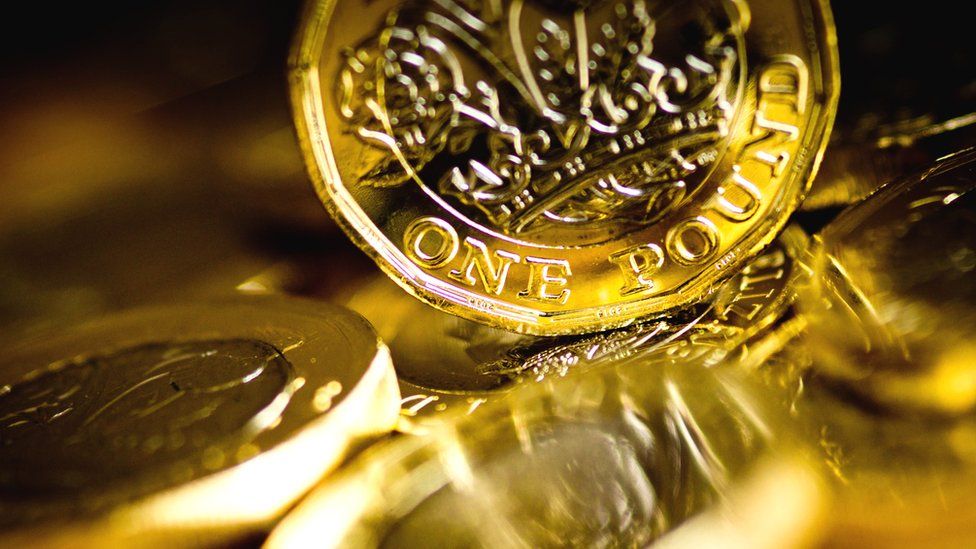 The pound's fall against the dollar and the euro has deepened following Theresa May's assertion after an EU summit that "no deal is better than a bad deal".
Sterling was already trading lower after EU leaders warned the UK must make compromises on trade and the Irish border to secure a Brexit trade deal.
After the Prime Minister said the UK and EU were at an "impasse" the pound fell further.
The pound dropped from 1% to 1.5% lower against the dollar to $1.3068.
By the end of US trading, the pound was on track for its biggest daily drop against the dollar so far this year.
Against the euro, the pound was down 1.1% at €1.1144 after Mrs May's statement.
"The rhetoric that 'no deal is better than a bad deal' is startling, and undermines recent hopes that a deal could be finalised soon," said Hamish Muress, currency analyst at OFX.
Business bodies reacted with alarm to the latest development.
The British Chambers of Commerce (BCC) warned that the possibility of the UK leaving the EU without a trade deal was a big concern for firms.
"Many firms are hugely worried about a messy and disorderly outcome, and the potential impact on their ability to trade and grow. Others could be caught flat-footed. Both sides must make every effort to avoid this scenario," said BCC director general Adam Marshall.
Carolyn Fairbairn, director general of the CBI, said negotiators on both sides had to change tack.
"The stakes could not be higher. Jobs, wages and living standards are at risk, on both sides of the Channel.
"With time slipping away, employers and employees alike need to see constructive dialogue. Pragmatism must come before politics. Every day lost in rhetoric is lost investment and lost jobs," she added.
Mrs May's statement followed a cool reception for her Chequers plan at a summit of EU leaders in Salzburg.
The two options being offered by the EU - for the UK to stay in the European Economic Area and customs union or a basic free trade agreement - were not acceptable, she said.
She said EU leaders needed to come up with new alternatives to her Brexit proposals if both sides were to break the current deadlock.
"It is not acceptable to simply reject the other side's proposals without a detailed explanation and counter-proposals," Mrs May said.