Aston Martin shares fall on stock market debut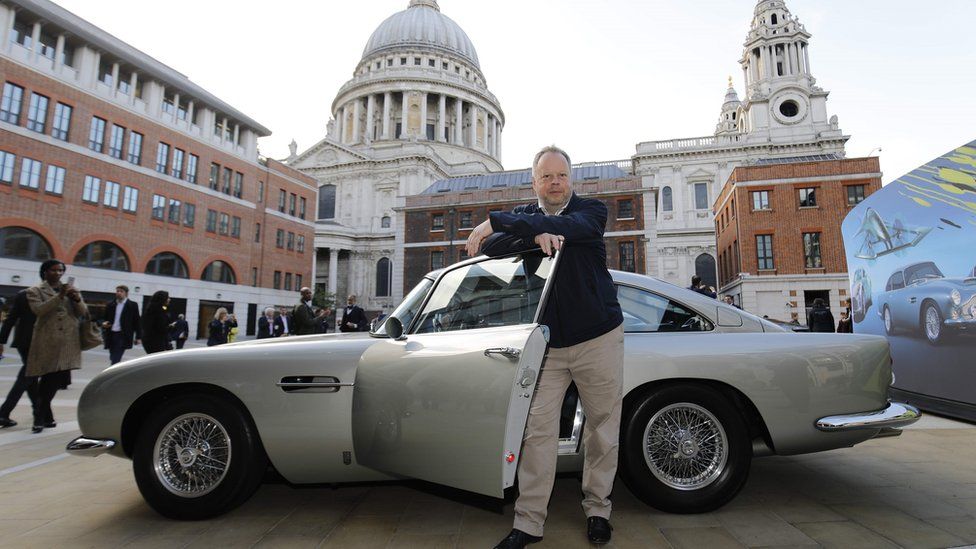 Shares in sports carmaker Aston Martin closed almost £1 below their float price on their first day of trading in London.
They had been priced at £19, valuing the firm at £4.3bn, but fell as low as £17.75 before ending at £18.10.
Despite its glamorous association with James Bond films, the company has gone bust seven times in 105 years.
However, the float was highly anticipated as Aston Martin was the first UK carmaker in years to list.
The shares are trading on a conditional basis, an introductory and more limited period of trading applied to newly listed shares, this week ahead of full trading on Monday.
The share sale will raise at least £1bn for the firm. Aston has a further number of shares it will release if demand is strong enough, which would mean 27% of the company would be publicly traded.
Andy Palmer, chief executive, said the move was an historic moment: "We are delighted by the positive response we have received from investors across the world and are very pleased to welcome our new shareholders to the register."
In August, Aston Martin reported half-year profits of £42m.
Despite an illustrious history and a brand name synonymous with 007 films, Aston Martin had struggled for decades to make a profit.
But under Mr Palmer, a former Nissan executive, the company has been broadening its product range and has moved into new areas.
Aston's projects include building an electric flying car, luxury homes in the US, and even a personal submarine.
It expects full-year sales for 2018 to rise to between 6,200 and 6,400 units, and in the medium-term it aims to build nearly 10,000 in the 2020 calendar year.
Part of its turnaround strategy strategy involved targeting female buyers - no easy task given the company has sold fewer than 4,000 cars to women in its 105-year history.