A quick guide to the US-China trade war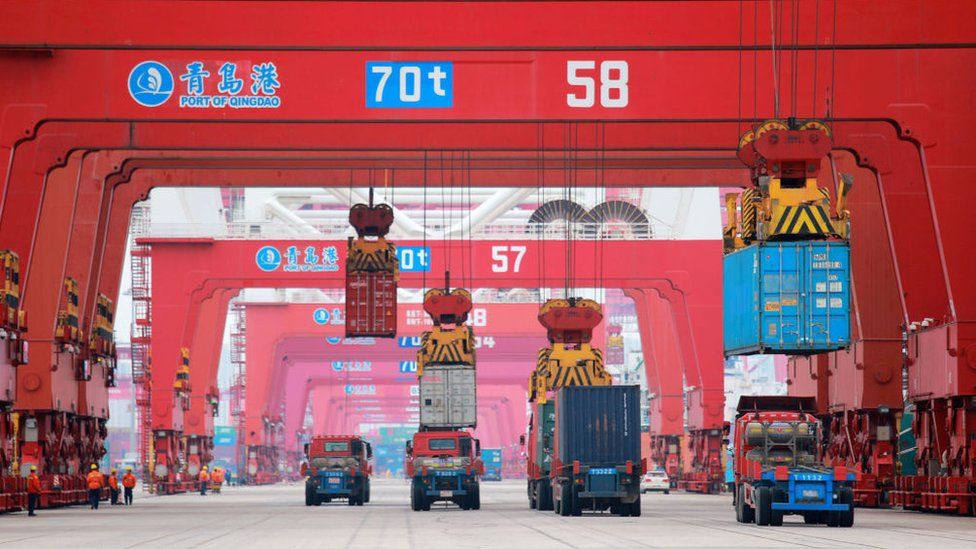 The world's two largest economies have been locked in a bitter trade battle.
The dispute has seen the US and China impose tariffs on hundreds of billions of dollars worth of one another's goods.
US President Donald Trump has long accused China of unfair trading practices and intellectual property theft.
In China, there is a perception that America is trying to curb its rise as a global economic power.
Uncertainties around the trade war have hurt businesses and weighed on the global economy.
What tariffs have been imposed?
Mr Trump's tariffs policy aims to encourage consumers to buy American products by making imported goods more expensive.
The US has imposed tariffs on more than $360bn (£268bn) of Chinese goods, and China has retaliated with tariffs on more than $110bn of US products.
Beijing hit back with tariffs ranging from 5% to 25% on US goods.
Under the so-called "phase one" deal signed in January, China pledged to boost US imports by $200bn above 2017 levels and strengthen intellectual property rules.
The US agreed to halve some of the new tariffs it had imposed on China.
The White House said it will tackle additional issues in a second, "phase two" deal but analysts said they didn't expect anything concrete anytime soon.