Asda considering up to 2,500 job cuts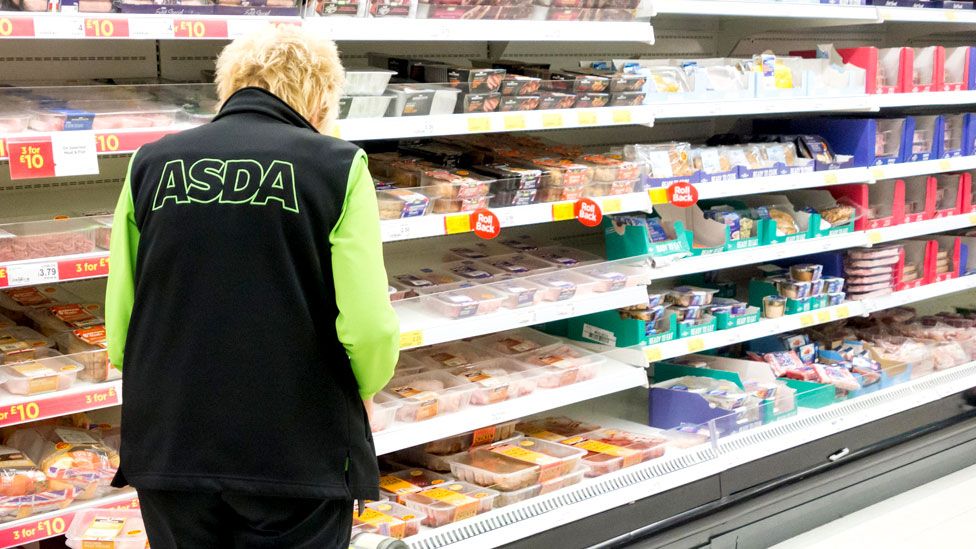 Supermarket giant Asda is to begin consultations with staff on changes that could mean up to 2,500 job cuts.
An Asda representative said the firm needed to consider changing employees' roles and working hours.
Asda, which has been owned by US retail giant Walmart since 1999, has agreed to merge with rival Sainsbury's.
Union representatives said the news would not put workers' minds at rest about the merger and pledged to fight any job cuts.
The proposed merger is the subject of an inquiry by the Competition and Markets Authority (CMA).
Areas of work likely to be affected in the job cuts include petrol sales, bakery departments and back-office staff, reports say.
Jobs in the George clothing sales areas could also be subject to changes.
Asda said it was planning the changes because of the "competitive retail market", which has seen supermarkets striving to compete more effectively with German discounters Aldi and Lidl.
"We believe the proposed changes we are consulting on would allow us to do a better job for our customers," Asda said.
"We also recognise that discussions about potential change aren't easy. If the decision is taken to implement the proposed changes, we would work with our colleagues to look at the potential impact of these proposals on them."
The GMB union, which represents Asda workers, said cutting the workforce made no sense and it would "fight tooth and nail for every single job".
National officer Gary Carter said: "These proposed redundancies are a hammer blow to Asda workers. The timing of this announcement, in the run-up to Christmas, is doubly appalling.
"Asda is performing well and is highly profitable because of the hard work of our members, who are the backbone of the company."