Savers hit by cut to NS&I returns
By Kevin Peachey
Personal finance reporter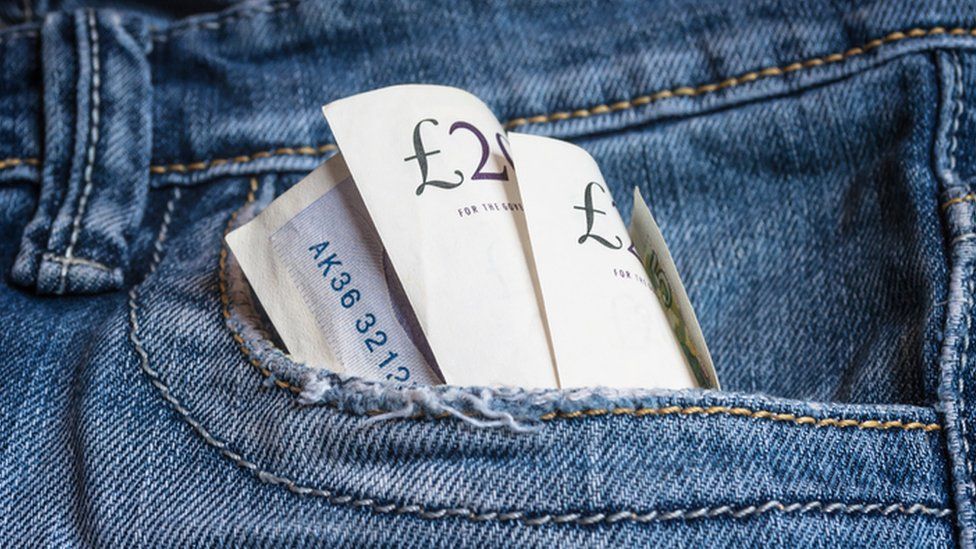 Older savers will be hit by a significant cut to the returns on popular index-linked Savings Certificates from next year.
Returns on the National Savings and Investments (NS&I) product are to track a less generous measure of inflation.
The announcement, three days before the Budget, will benefit the Treasury by £610m over the next five years.
However, it will be a disappointment to 507,000 savers, with an average age of 65, who hold these certificates.
One expert said this was a "massive blow" to these savers, who collectively hold £19.9bn, but it was a surprise the cut had not come sooner.
These Savings Certificates have not been sold since 2011, but anyone who holds them is able to renew them with NS&I when they mature.
Savers lock in their money for two, three or five years and receive a return in line with the Retail Prices Index (RPI) measure of inflation each year plus 0.01%.
Anyone who renews their certificate from May next year will see their return cut from the RPI measure of inflation (currently 3.3%) to the Consumer Prices Index (CPI) measure of inflation (currently 2.4%).
Existing certificates will stay on the RPI measure until they mature.
John Glen, Economic Secretary to the Treasury, said: "We know that savers who hold these products really value the inflation protection they give. The transition to CPI for new investments over the next five years retains this, while balancing the needs of the taxpayer."
Savings analysts say that these index-linked certificates are generous in comparison to general savings rates, and there will still be many reasons for holders to retain them.
Anna Bowes, of independent website Savings Champion, said the change would be a "sea-change" for these savers, many of whom had already been hit by low savings rates elsewhere.
"It is a massive blow, but I am surprised that it has not happened sooner," she said.
The move will save some money for Chancellor Philip Hammond, who will be looking to raise funds to pay for promises on income tax and the NHS.