Global markets in sell-off mode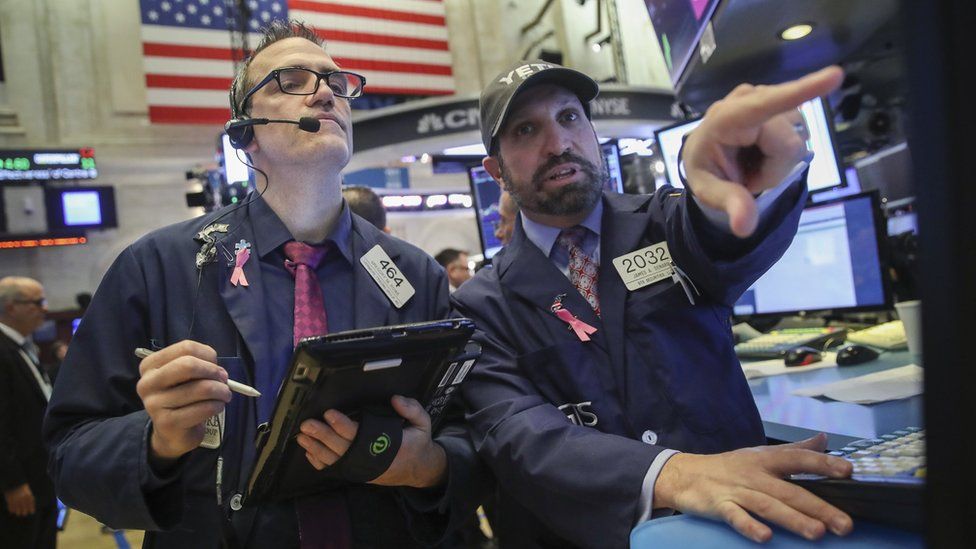 Global markets remained in sell-off mode on Friday, as investor worries sent shares in Asia, Europe and the US tumbling.
The benchmark S&P 500 index in the US slid more than 1.7%, closing down almost 10% from its September high.
The Dow Jones fell 1.2%, while the Nasdaq slumped more than 2%.
The falls extended losses earlier in the month, fuelling concerns that sentiment is shifting as investors face a widening mix of risks.
As of this week, the Dow Jones and S&P 500 indexes have given up the gains they posted earlier in the year, while the Nasdaq is up only about 2%.
On Friday, a US Commerce Department report showing stronger-than-expected annualised growth of 3.5% in the third quarter failed to bolster confidence, as analysts focused on weakness in exports, housing and business investment.
Disappointing quarterly results from tech giants Amazon and Google-owner Alphabet also fuelled Friday's declines.
On the S&P 500, Amazon - previously one of the market's star performers - was one of the biggest losers.
Shares in the retail giant fell more than 7%, after the firm forecast weaker sales growth than expected for the upcoming Christmas season.
October is typically a bumpy month for the markets, but the declines have made for one of the worst months in several years.
Analysts expect global growth to slow next year, particularly in China. In the US, companies are facing rising costs due to labour shortages and trade tariffs.
In Europe, uncertainty over Brexit and Italian debt has also fuelled worries.
On Friday, France's CAC 40 index fell 1.3%, while the Dax slipped about 1%.
In London, the FTSE 100 retreated, closing down 0.9% at 6,939.56.
Earlier, Hong Kong's Hang Seng index lost 1.1%, while Japan's Nikkei 225 fell 0.4%.