Car sales drop leaves borrowing growth rate at three-year low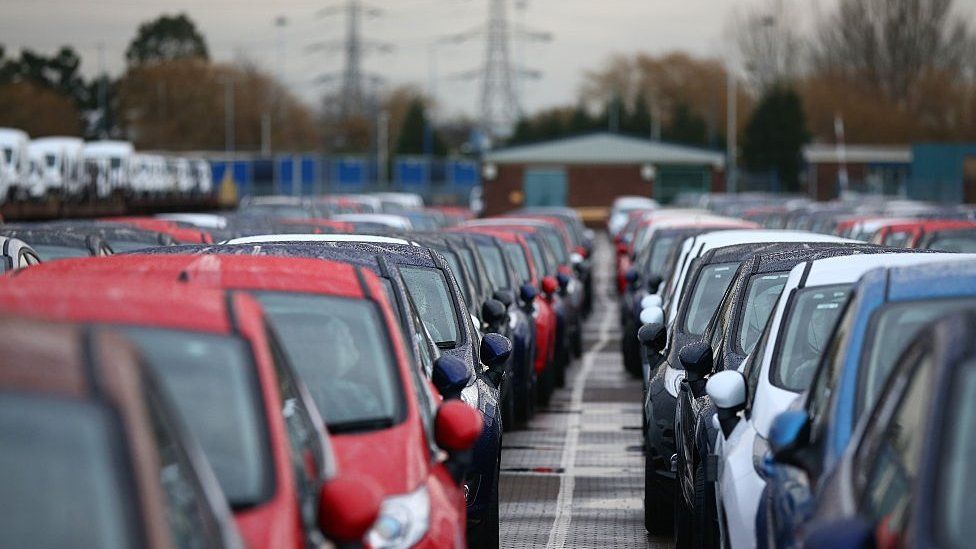 A fall in new car sales has fuelled a slow down in borrowing by consumers, the Bank of England said.
Its data showed that the annual growth rate in consumer credit slowed to 7.7% in the year to September. This is down from 8.2% in August - and the weakest pace since June 2015.
The amount of borrowing in September fell to £800m, in part because of the fall in demand for car finance.
The Society of Motor Manufacturers and Traders' figures published earlier this month showed sales of petrol and diesel cars fell, while those of hybrids and plug-in electric rose by just 3.9%.
The rate of borrowing has slowed since its peak of 10.9% in November 2016, the Bank of England said.
If measured on a three-month basis, annualised growth was 5.5% - the weakest since January 2014.
The amount borrowed on credit cards on September - £500m - was unchanged on the month and broadly in line with the average of the previous six months, the Bank of England said.
Lending for mortgages increased by £3.9bn and the annualised rate was unchanged at 3.2%. "It has now been around 3% since late 2016, and remains modest compared to the pre-crisis period," the Bank of England said.