Budget 2018: Philip Hammond hails better borrowing figures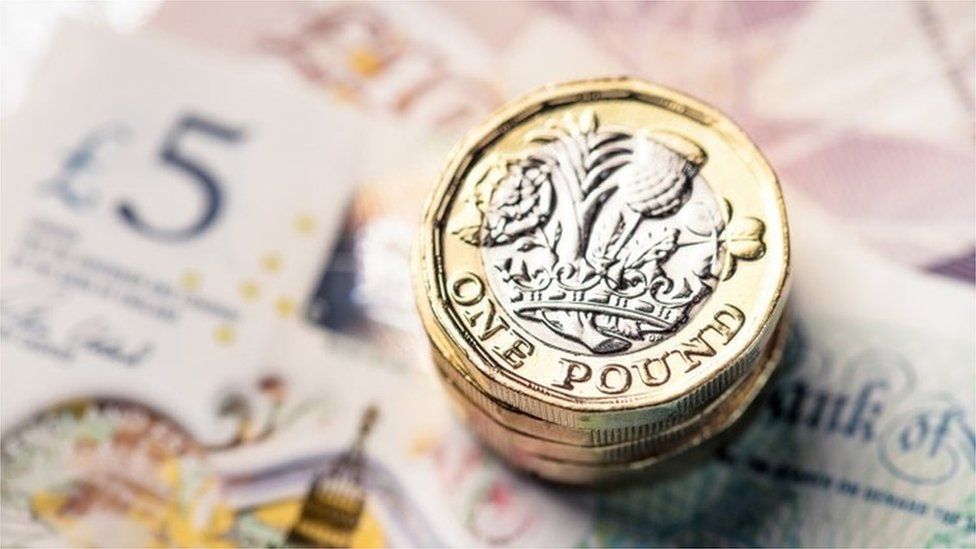 Chancellor Philip Hammond has used the Budget to ease the government spending squeeze as he declared that austerity was "finally coming to an end".
Against a backdrop of stronger tax receipts, Mr Hammond said borrowing this year would be £11.6bn lower than projected in March, at £25.5bn.
Borrowing is expected to fall over the next five years.
Mr Hammond said day-to-day spending budgets were now expected to grow by around 1.2% a year from 2019.
This is up from an average contraction of 1.3% in the last Spending Review in 2015.
How is the government easing austerity?
Bumper tax receipts and a stronger jobs market helped Mr Hammond to land a £68bn borrowing windfall over the next five years.
The Office for Budget Responsibility (OBR) said the spending promises represented the biggest Budget giveaway since the independent fiscal watchdog was set up in 2010.
When will the government eliminate public borrowing?
Healthier public finances means the government could have used its borrowing windfall to eliminate the deficit in five years time.
The OBR said its downward revision to underlying borrowing over the next five years was the biggest since 2013.
On its own, this would have been enough to achieve a budget surplus of £3.5bn in 2023-24, meeting the government's goal of balancing the books by 2025.
By choosing to spend most of the windfall instead, the OBR described this goal of balancing the books as "challenging from a variety of perspectives".
It added that Mr Hammond faced a stark choice: keep borrowing or cut spending.
The OBR calculated that if the deficit kept falling at the same pace beyond 2023-24 as in the coming four years, the government would be on course to balance the books in 2028-29.
However, this would mean spending on government departments would need to starting falling again per head in real terms.
Torsten Bell, director of the Resolution Foundation think-tank, said the government's target for a budget surplus had effectively been "abandoned".
He tweeted: "Borrowing is basically being held at just over £20bn forever."
What is the outlook for growth?
The government's independent fiscal watchdog left its forecasts for economic growth broadly unchanged.
The OBR said the UK economy was expected to grow by 1.3% in 2018.
While this is slightly lower than the 1.5% growth predicted in March, economic growth is expected to rise to 1.6% in 2019, up from a previous projection of 1.3%.
Mr Hammond said wages were currently growing at their fastest pace in a decade.
Britain's unemployment rate is now expected to fall to a fresh four-decade low of 3.7% next year, with a strong jobs market expected to boost economic growth and tax revenues.
Healthier public finances are expected to keep Britain's debt share falling over the next five years, helping the government to meet two key fiscal rules.
How will Brexit affect the economy?
Mr Hammond signalled that a good Brexit agreement would enable the Treasury to spend a "double deal dividend".
He said the economy would receive a boost from the end to uncertainty over Britain's future relationship with the EU, and a good deal with the EU would also free up money set aside to protect the economy in the event of no deal.
Is it the end of austerity?
Samuel Tombs, chief UK economist at Pantheon Macroeconomics, said government policy was now expected to boost economic growth next year for the first time since 2014.
But Robert Chote, the chairman of the OBR, suggested that it was too early to say austerity was over.
He said the overall package of measures had a "familiar Augustinian pattern of a near-term giveaway followed by a longer-term takeaway", increasing borrowing by £5.3bn in 2019-20 but reducing it by £0.2bn by 2023-24.
Mr Hammond wants to maintain the size of his Brexit war chest which he has set aside to protect the economy from any shock in the event of no deal.
Mr Tombs said: "The chancellor could have announced higher spending for 2020-21 and beyond, but he is keeping some ammunition in the locker in case the economy needs emergency support."
A four-year freeze on working-age benefits will also continue.
John Hawksworth, chief economist at PwC, added that while overall day-to-day spending is set to increase over the next five years, departments would have to wait until next year to find out if any departments still faced spending cuts.
He said: "We will have to wait until the Spending Review next year to make a final judgment as to whether austerity is really coming to an end."