US targets Chinese firm over national security fears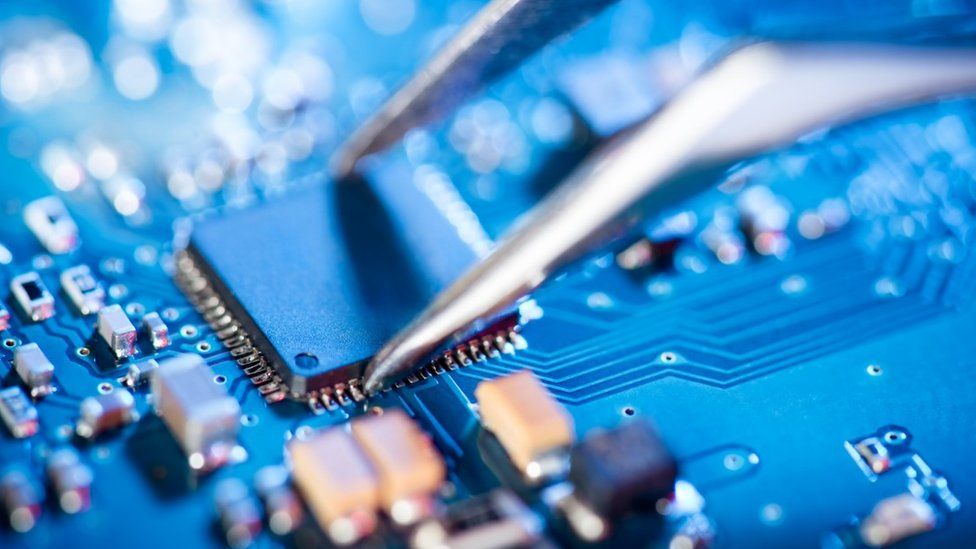 The US has restricted American firms from selling parts to a Chinese company over national security concerns.
The US Commerce Department said there was a "significant risk" that Fujian Jinhua could get involved in activities that may hurt US national security.
The move is the latest escalation in the Trump administration's efforts to stop alleged intellectual property theft.
Other countries have also put limits on Chinese firms on security grounds.
"When a foreign company engages in activity contrary to our national security interests, we will take strong action to protect our national security," US Commerce Secretary Wilbur Ross said in a statement.
He said that the restrictions on Fujian Jinhua - which makes memory chips and devices - would "limit its ability to threaten the supply chain for essential components in our military systems".
US firms now require a licence to export to Fujian Jinhua.
The decision comes amid allegations that the state-backed company has stolen intellectual property from US chipmaker Micron Technology, according to reports.
The move is likely to inflame tensions between the US and China, as the pair battle a trade war and Beijing seeks to build its dominance in high-technology industries.
It is also the latest in a series of actions restricting the trade of Chinese tech firms.
Earlier this year, the US blocked China's ZTE from doing business with US companies after it found it had violated US sanctions against Iran and North Korea.
The ban, which forced the firm to halt major operations, was lifted in July.
National security worries have also led to curbs on Chinese companies in other countries.