Budget 2018: Premium Bonds more 'accessible' for children
By Kevin Peachey
Personal finance reporter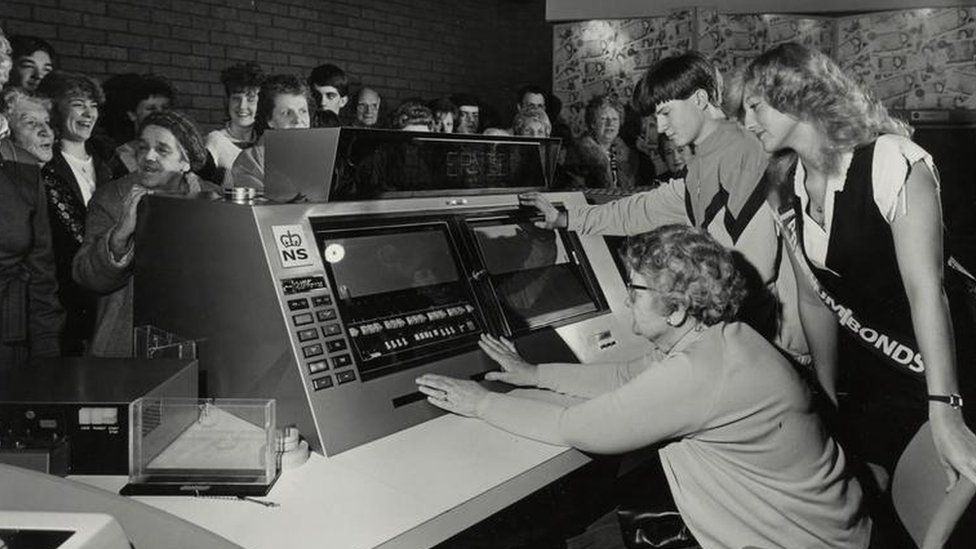 More family and friends will be able to buy Premium Bonds for children - giving them a 24,500 to 1 chance to win a tax-free prize of up to £1m.
At present, only parents and grandparents can buy Premium Bonds for children aged under 16 from National Savings and Investments (NS&I).
The change was announced in the Budget, alongside a drop in the minimum investment from £100 to £25.
Savings analysts said the move made "complete sense".
A new app will also be launched next year, in addition to the current prize checker app.
Premium Bonds operate by pooling the money that would have been made in interest for savers into a prize fund.
Each £1 bond has an equal chance of winning prizes ranging from £25 to £1m, although they are very long odds.
Since the £1m jackpot prize was introduced in 1994, there have been 10 winners of the top prize who were aged under 16 at the time of winning.
No date has yet been set for when anyone, such as aunts, uncles, godparents and family friends, can buy Premium Bonds for children.
The reduction in the minimum stake will be in place by the end of March, bringing it down to its lowest level since 1993.
Ian Ackerley, NS&I chief executive, said: "Premium Bonds have helped tens of millions of people to save since their launch in 1956 and these new improvements will make Premium Bonds more accessible.
"We found that the current £100 minimum purchase was too much and recognised that people other than parents or grandparents wanted to gift Premium Bonds to children."
Tom Adams, from independent website Savings Champion, said Premium Bonds were popular and it made "complete sense" to open the opportunity to more people.
"Hopefully [this will] encourage a savings habit that continues into adulthood. If anything, I'm surprised that these changes have not happened sooner," he said.