Sports Direct to close Evans Cycles stores in rescue deal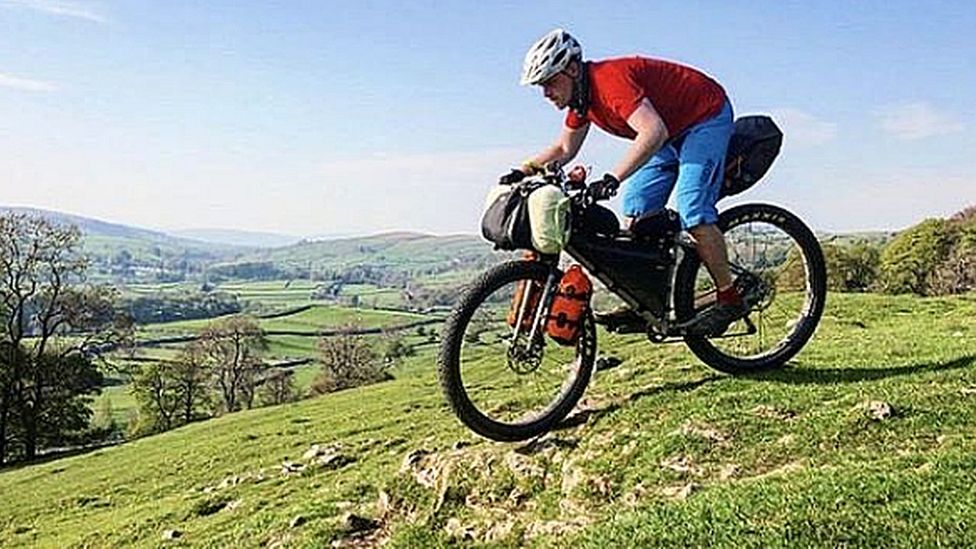 Billionaire Mike Ashley has announced a deal to buy Evans Cycles which will see half of the bike chain's shops close, resulting in hundreds of job losses.
The struggling firm was placed into administration before being sold to Sports Direct International.
Mr Ashley, who founded Sports Direct, said: "In order to save the business, we only believe we will be able to keep 50% of stores open in the future."
Evans, which is nearly 100 years old, has 62 shops and employs 1,300 people.
It emerged last month that the retailer was seeking a rescue deal, with accountancy firm PwC brought in as advisers.
Matt Callaghan, joint administrator and a partner at PwC, said it had been a very difficult year for Evans following the cold snap at the start of 2018 and a lack of cash to invest in stores and online.
"A combination of losses, the capital expenditure requirements and tightening credit has led to a liquidity crunch," he said.
Evans is the second retailer that Mr Ashley's firm has rescued in as many months. In August, Sports Direct paid £90m to buy House of Fraser shortly after the department store chain entered administration.
With this latest deal - to rescue bike chain Evans Cycles - billionaire businessman Mike Ashley has returned to the sports and outdoor roots that have mostly dominated his career.
After establishing Sports Direct in 1982, Mr Ashley has built his business through buying up well-known names such as Dunlop Slazenger, outdoor gear specialist Karrimor, hat-maker Kangol and the boxing brand Lonsdale.
Sports Direct also owns the iconic London sports store Lillywhites and Mr Ashley - widely reported to be a Tottenham fan - owns Newcastle United football club.
But the Evans Cycles deal is notable for another reason.
As more retailers fall, the wider Mike Ashley's control of Britain's High Streets spreads.
His portfolio includes House of Fraser and luxury fashion chain Flannels as well as major shareholdings in Debenhams and French Connection.
Mr Ashley even controls Agent Provocateur which, like House of Fraser and Evans, he bought after the upmarket lingerie chain went intro administration.
What isn't clear is what Mr Ashley's strategy is.
Is there method to his investments or is it some kind of Monopoly board power grab?
Perhaps the next deal - because undoubtedly there's bound to be another in the not too distant future - will make things clearer.
James Keany at commercial property firm CBRE, which is advising Sports Direct on Evan Cycles, said: "We are looking forward to working with landlords in order to help create a sustainable business.
"We will make contact with landlords over the next few days and discuss the future of individual stores."
On your bike: nearly a century of cycling
Cyclist Frederick Evans opened a shop - FW Evans Cycles - on Kennington Road in south London in 1921
He died in a road accident in 1944
The business was acquired by Joseph Smith in the 1950s and sold bikes as well as toys. His son Gary took over some 20 years later and returned it to a specialist cycling outlet and oversaw its expansion
Active Private Equity bought a controlling stake in the company for about £35m in 2008
In 2015 Evans was sold to private equity firm ECI Partners in a deal valuing it at about £75m