Car and house insurance faces price probe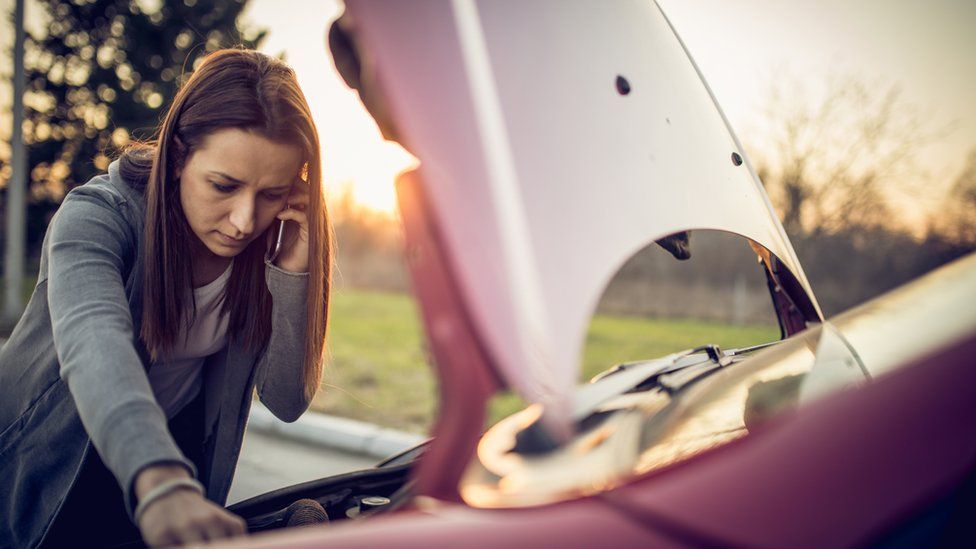 The City regulator is to investigate how home and car insurance policies are priced after finding "hidden" discrimination between customers.
The Financial Conduct Authority (FCA) will study the scale of the issue, whom it affects, and possible solutions.
Insurance customers may pay different prices depending on how loyal they are, their age, and whether they are online.
Marital status, home postcode and employment status may also have a hidden effect on price, the FCA said.
Citizens Advice has already warned loyal customers are being "ripped off".
It launched a super-complaint claiming that customers who stick with the same supplier for a variety of household services are losing a total of £4.1bn a year. That amounts to an average of £877 per person.
Failing to shop around, or the inability to do so, costs people hundreds of pounds.
This is known in the industry as "price walking" - where the cost of insurance is increased each year the customer sticks with the same provider, eventually making their policy much more expensive (and profitable for the insurer) than for a new customer.
Part of the response to the Citizens Advice complaint is this review into the general insurance market by the FCA.
The FCA said UK insurers generated £78bn in premiums from customers and that 82% of adults had one or more general insurance products.
In an analysis of the home insurance market, the FCA said there was evidence of significant price competition for new customers with new policies offered at 30% below the cost of providing the policy and firms increased premiums in the second and third years of the policy.
'We haggled for a better deal'
BBC website readers have told of how they challenged their insurance renewal price - and saw the cost drop dramatically.
Jeffrey Allen says: "Last year, I challenged the premium which was £1,100 after my son said he was paying £600 for a similar-sized house in a similar area. In the 20-plus years [with the same insurer], we have made one claim for a leak in one room. After a 10-minute call and threatening to go elsewhere, the premium dropped to £650."
Paul Strong says in the first year of home emergency insurance, he was quoted £114, in the second it was £278, and in the third it was £522.
"I said £300 would be reasonable to include inflation and increase in Insurance Premium Tax. They agreed to this immediately," he says.
Paul texted BBC Radio 5 live to say: "[My insurer] quoted me £1,400 for a multi-car renewal this week. I called them and got the price reduced by £400. Crazy."
The regulator has now written to the chief executives of insurance firms to set out that it expects them to treat customers fairly.
Andrew Bailey, chief executive of the FCA, said: "This market study will help us examine the outcomes from general insurance pricing practices and inform how, if necessary, we should intervene to improve the market.
"If change is needed to make the market work well for consumers, we will consider all possible remedies to achieve this."
The FCA said it had already found some firms were not complying with its rules about information that customers should receive when they renew their policies and could use its regulatory powers against those with whom it had concerns.
These rules include making it clear in a renewal letter how much people paid the previous year.
In the letter to the heads of insurance firms, Mr Bailey said: "There is a significant risk of consumer harm if your firm has not implemented an appropriate pricing strategy with effective governance and controls to determine and monitor your pricing activities and evaluate how your pricing decisions will affect consumer outcomes."
In May, insurers said they would crack down on "excessive" differences in premiums for new customers and existing policyholders.
The Association of British Insurers (ABI) and the British Insurance Brokers' Association (BIBA) said their Guiding Principles and Action Points should mean "an improvement in the outcomes for long-standing customers".
However, the FCA investigation seems to challenge whether this response was sufficient.
Hugh Savill, the ABI's director of regulation, said: "While many customers benefit from competitive motor and home insurance markets with lower premiums, we agree that the market is not working as well as it should for some long-standing customers.
"This is an important issue and insurers will work with the FCA to address issues raised in the report to ensure that the market works as well as possible for all consumers."