House price growth 'slowest for five years'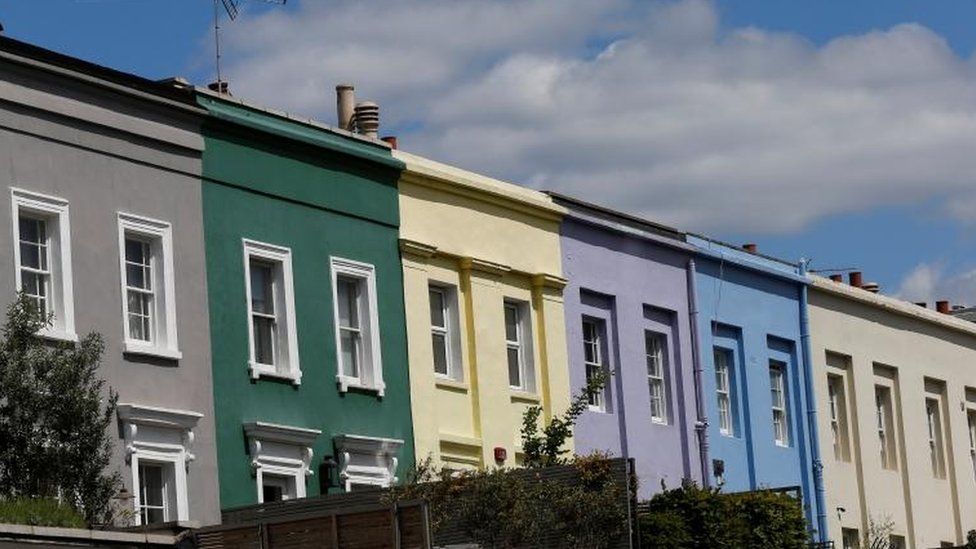 Homeowners are staying put during a time of economic uncertainty - leading to less demand for property and slowing house price growth, a survey has said.
UK house prices rose at their slowest annual rate more than five years in October, increasing by 1.6%, according to the Nationwide Building Society.
Prices were unchanged compared with the previous month, with the typical home valued at £214,534.
Analysts said they expected house prices to "flatline".
Robert Gardner, Nationwide chief economist, said that the squeeze on household budgets and economic uncertainty had resulted in a relatively subdued housing market.
This was the result of homeowners failing to move on to another property. Many looking for more space may choose to extend or improve their current home instead.
In contrast, cash buyers had remained "buoyant" following the financial crisis, and first-time buyer numbers had recovered to pre-crisis levels, mostly owing to government support through schemes such as Help to Buy.
Recent tax changes targeting landlords and second-home owners had cut the number of properties bought to let, he added.
Samuel Tombs, chief UK economist for Pantheon Macroeconomics, said: "Although mortgage rates are rising only gradually and unemployment is very low, consumers' confidence remains fragile and uncertainty about Brexit increasingly is dampening demand.
"The Budget, meanwhile, contained nothing to directly support demand for existing homes. We continue to expect house prices to effectively flatline over the next six months."
Where can you afford to live? Try our housing calculator to see where you could rent or buy