Uber launches US subscription service in five cities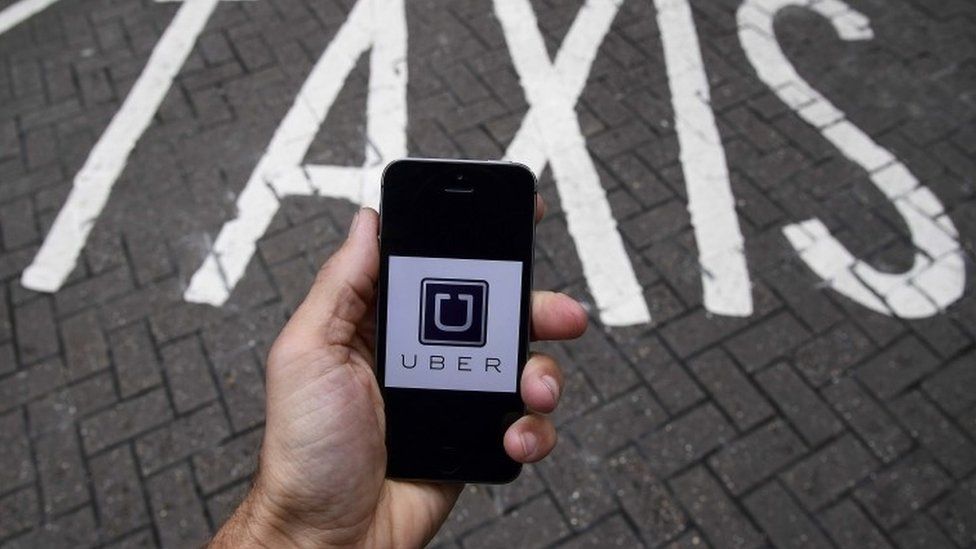 Taxi-hailing firm Uber has launched a membership scheme dubbed Ride Pass, for passengers in five US cities.
The deal allows passengers to avoid price surging, when costs rise at rush hour and other in-demand times.
The fixed-fare plan costs $24.99 (£19) a month in Los Angeles and $14.99 in Austin, Denver, Miami, and Orlando.
Uber plans to expand the scheme to other US cities in 2019, but says it has no plans at present to introduce it in London or other UK cities.
The firm is also hoping the initiative will convince passengers that it is more economical to use Uber, and to give up their own cars,
"One thing we hear a lot from riders is that changes in price - however small - can make it tough to plan their day with Uber," said product manager Dan Bilen.
"The daily commute is a classic example, and it goes something like this: you pay one low price for the ride to work, only to find the ride back home is a different story."
He added: "We want to make Uber a reliable alternative to driving yourself - an affordable option people can use for their everyday transportation needs."
He said Ride Pass was a way to lock in consistent prices, on any ride, anywhere in a city, any time of day, for a monthly fee.
Uber estimates users can save up to 15% a month on their current spending.
Ride Pass offers discounted, fixed, rates on all their UberX, Uber Pool and Uber Express Pool rides in a given month.
The Los Angeles fare package will eventually include e-bike and scooter access.