Ryanair plane seized by French authorities in cash row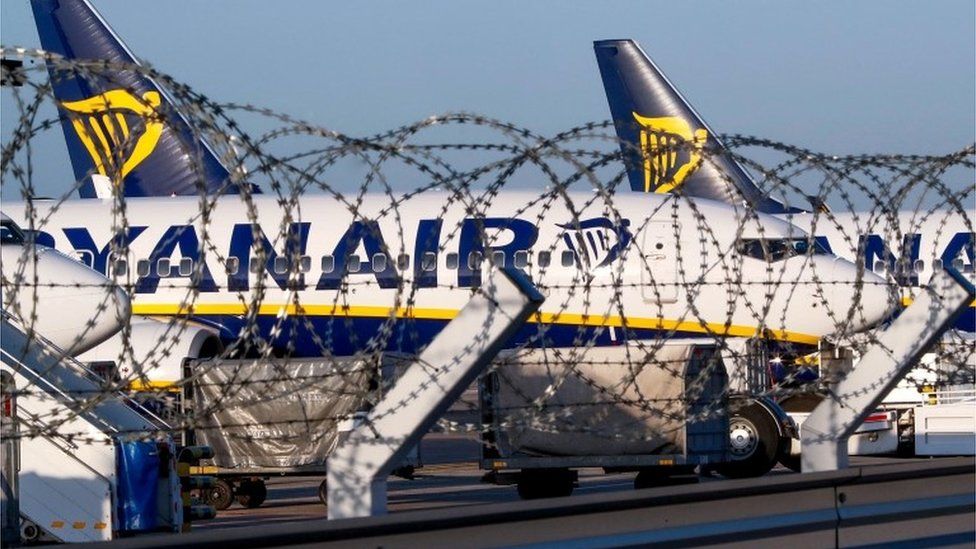 A Ryanair plane has been seized by French authorities in a row over money in the latest problem for the airline.
The French civil aviation authority grounded the Boeing 737 on Thursday at Bordeaux airport, before it was due to fly to Stansted with 149 passengers.
It said the move was "a last resort".
The dispute was caused by French subsidies paid to Ryanair for flights from Angoulême regional airport between 2008 and 2009, which the European Commission later deemed illegal.
The French civil aviation authority did not say how much money was involved, but regional airport officials said the sum was €525,000 (£457,000).
The authority said the plane "will remain immobilised until the sum is paid".
"It is unfortunate that the state had to take such action, which led to the inevitable inconvenience of the 149 passengers on board the immobilised plane," the French civil aviation authority said.
"Those passengers were able to eventually reach their destination later that evening on another Ryanair plane, but with a five-hour delay."
It is the latest in a series of setbacks for Ryanair, which has recently faced a series of strikes by pilots and cabin crew across Europe.
But despite flight cancellations, Ryanair reported an 11% rise in traffic in October, as it carried 13.1 million passengers.
The stoppages contributed to a 7% fall in profits to €1.2bn (£1.06bn) for the six months to 30 September.