Barclays customers can now 'switch off' spending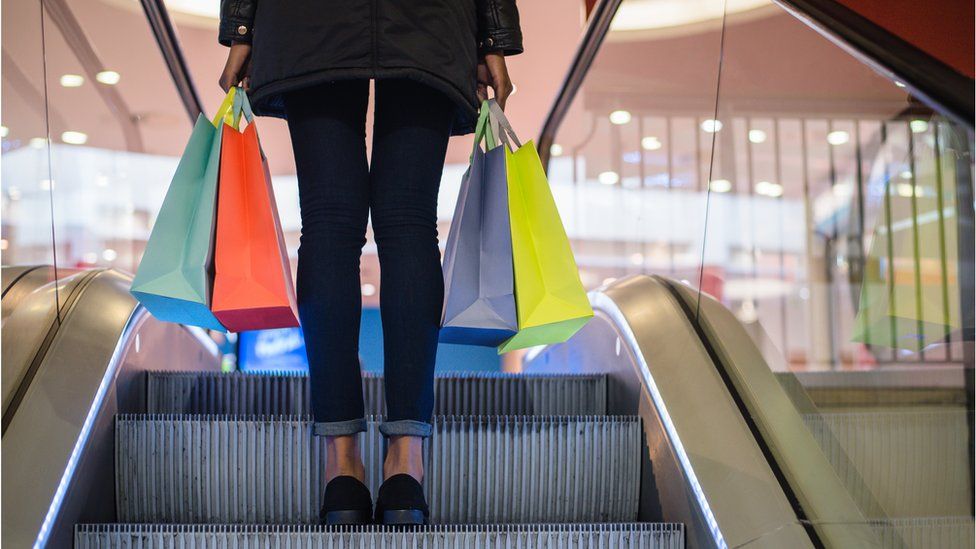 Barclays has become the first High Street bank to allow its customers to "switch off" certain types of spending on their debit cards.
The idea is to help vulnerable customers, particularly problem gamblers, or those in serious debt.
However, all account holders can now block their own spending in a number of categories, including supermarkets, restaurants, pubs and petrol stations.
It follows pressure from charities and money experts such as Martin Lewis.
Customers are not able to block specific retailers, but instead can decide which categories of spending are allowed.
Groceries and supermarkets
Restaurants, takeaways, pubs and bars
Petrol stations
Gambling - including websites, betting shops and lottery tickets
Premium rate websites and phone lines, including TV voting, competitions and adult services
Customers who want to select any of the categories above can do so via the Barclays app (see below). However, they will need to download the latest version of it.
It is also possible to phone the bank, or go into a branch.
For the moment, the tool only applies to spending on debit cards, although it should apply to credit cards at a later date.
The idea was welcomed by Andy Gray, a former gambler from the West Midlands, who lost £100,000 in a single year.
"It's brilliant. It should be used in school. And every parent should be aware of it," he told the BBC.
Although he used cash from his business to gamble when it was available, he would use a debit card whenever it wasn't.
"When I was not at work and needed to bet, I would resort to online debit card payments."
He said he would be using the app as soon as he could.
Do other banks do the same thing?
While Barclays is the first major bank to operate this scheme, other online banks already offer similar blockers.
The mobile bank Starling allows customers to block spending on gambling sites, or - unlike the Barclays tool - with specific retailers.
Monzo, which introduced a similar tool in June, has reported a 70% decline in spending on gambling as a result.
The idea has also been welcomed by some charities, as well as the Money Advice Trust.
"I believe it will make a real difference to people's lives and I hope the other banks will follow suit," said Martin Lewis, the founder of MoneySavingExpert.