Firms told to prepare for no-deal Brexit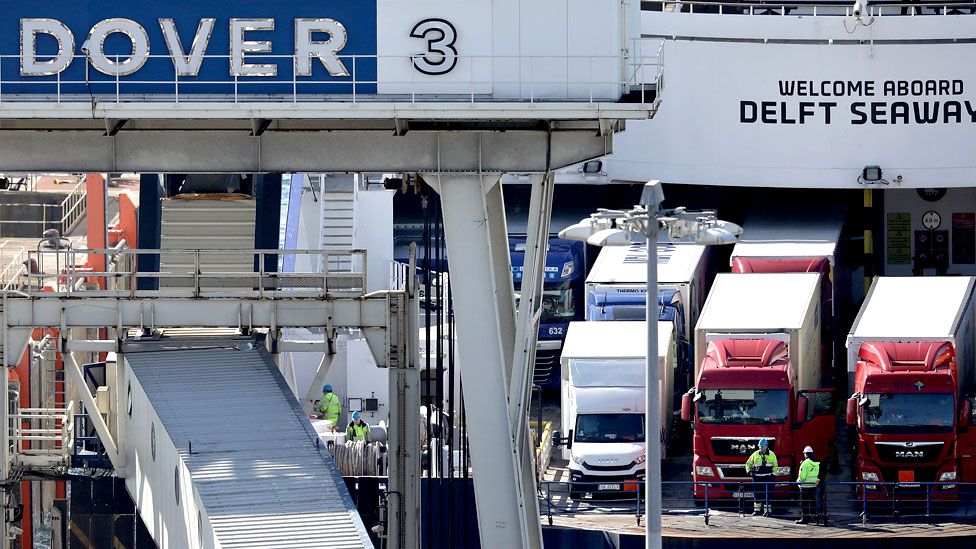 Businesses that trade with the EU need to take steps now to prepare for the possibility of a no-deal Brexit, a government minister has warned.
Financial Secretary to the Treasury Mel Stride told the BBC's Today programme "there is a call to action now".
However, Mr Stride called the prospect of the UK leaving the EU without a deal an "unlikely event".
Speaking to the BBC, Mr Stride said: "The time is now, there is a call to action now.
"Those who are importing or exporting into and out of the EU 27, in the unlikely event that there is a no-deal at the end of March, will need to take certain steps. They need to do that now."
Mr Stride said businesses needed to "get a customs agent on board" or "look at software they can use to make sure (of) their import and export declarations".
He added that firms should register for an Economic Operators Registration and Identification Number (EORI number) - a system of unique identification numbers used by customs authorities throughout the European Union.
Businesses should also be prepared to pay custom duties in the event of a no-deal Brexit, he warned.
The latest HMRC update marks a shift in tone, with businesses being urged to take action now.
The new version of the partnership pack also includes details about government funding for new IT systems and staff training, which is available to customs brokers, customs intermediaries and traders.
The groups said companies had been "watching in horror" at the continuing rows within Westminster.
Nimisha Raja, chief executive and founder of Nim's Fruit Crisps, says businesses need to be prepared for a lot more paperwork, if there is a no-deal Brexit.
Nim's Fruit Crisps sometimes has to import fruit from the EU to make its products, when fruits such as apples and pears are out of season in the UK.
"I hadn't realised quite how much we would need to do," she told the BBC.
Preparing for the changes in the import procedure was "quite an onerous task, and possibly [involving] extra cost in admin staff".
She would definitely be interested in applying for grants to ease the load.
At the moment, in order to import any item from outside the EU, importers need to locate the specific commodity code relating to each specific product.
In a no-deal scenario, this would mean British businesses would need to be able to locate commodity codes from HMRC's database, which would be time-consuming.
"Having access to funding and not having to devise it from scratch, that's brilliant. At least it would be something to start off with," said Ms Raja.
"There are possibly lots of costs involved that we haven't planned for.
"What will have a huge impact on cost will be whether you do all this yourself or whether you get an agent - but an agent will cost a lot."