Apple hints at lower iPhone prices as sales fall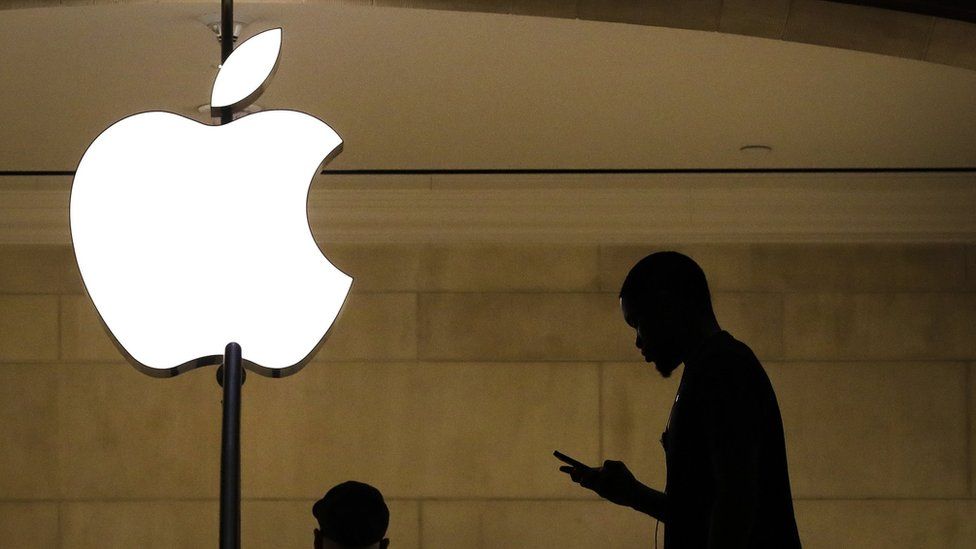 Apple boss Tim Cook has hinted it could lower iPhone prices in some places in an attempt to boost falling sales.
Revenue from the iPhone, responsible for most of the firm's profits, fell 15% in its latest financial quarter.
Overall the firm's revenue was down 5% from a year ago to about $84.3bn (£64.5bn).
The slowdown had been expected after the tech giant warned investors earlier this month that revenue would be about $84bn, lower than expected.
But chief executive Tim Cook said customers were also struggling with the firm's high prices.
He said a strong dollar, which makes its products comparatively more expensive, had hurt its sales in emerging markets.
At the moment, according to Apple's official website, an iPhone Xs with a 5.8in display costs from $999 (£763) in the US compared with £999 in the UK and 8,699 Yuan (£989) in China.
Mr Cook said the tech giant had started this month to re-price its phones to shield customers from the impact of currency fluctuations.
"What we have done in January in some locations and [for] some products is essentially absorb part or all of the foreign currency move as compared to last year," he said.
Still, executives said they expected the firm's challenges to continue.
Apple predicted revenue for the three months to 31 March of $55bn-$59bn - suggesting a drop of at least 3.4% year-on-year.
"The macroeconomic environment, particularly in emerging markets, will continue to be there," Luca Maestri, the firm's chief financial officer, said.
Apple's struggles are not unique. Global smart phone shipments contracted 5% in 2018, according to Canalys, a market analyst firm.
But the firm's share price has dropped by around one third since October, amid investor concerns that buyer appetite for iPhones is weakening.
Fears intensified after the firm said it would stop reporting the number of iPhones, iPads and Macs it sold each quarter.
However, Apple shares gained more than 4% in after-hours trade on Tuesday, as the firm proved more resilient than expected.
Quarterly sales revenue dropped by more than 25% in its Greater China region, which includes Hong Kong and Taiwan, compared to the year before.
Sales also slipped about 3% year-on-year in Europe.
But in the Americas - the firm's single biggest region - sales were up almost 5%.
Revenue from the services business also jumped 19% to a record $10.9bn in the quarter, which ended on the 31 December.
It's Apple's worst performing quarter for years, but that's not to say investors won't be mildly relieved.
After the firm's warning earlier this month that it would be posting earnings well below expectations for what is typically its blockbuster quarter, investors were well-prepared to see the drop in iPhone sales, and as a result, revenues overall.
That bad news was balanced out - perhaps even cancelled out - by the good news on services.
A big increase compared to this time last year - 19% - and a very healthy gross margin of 62.8%.
Apple is transitioning, slowly, into a different kind of company that isn't so reliant on hardware, and these numbers show that so far that transition is going well.
With $245bn cash in hand, it can afford to splash out and make investors even happier with a major acquisition or two in the entertainment space (but then, I've been saying that for a while now!).
Mr Cook said he remained confident in the business, pointing to strong sales of iPad and Macs, as well as growth in its services division, which includes Apple Pay.
Overall profit in the quarter fell less than 1% to $19.97bn.
"While it was disappointing to miss our revenue guidance, we manage Apple for the long term, and this quarter's results demonstrate that the underlying strength of our business runs deep and wide," he said.