Government borrowing lowest for 17 years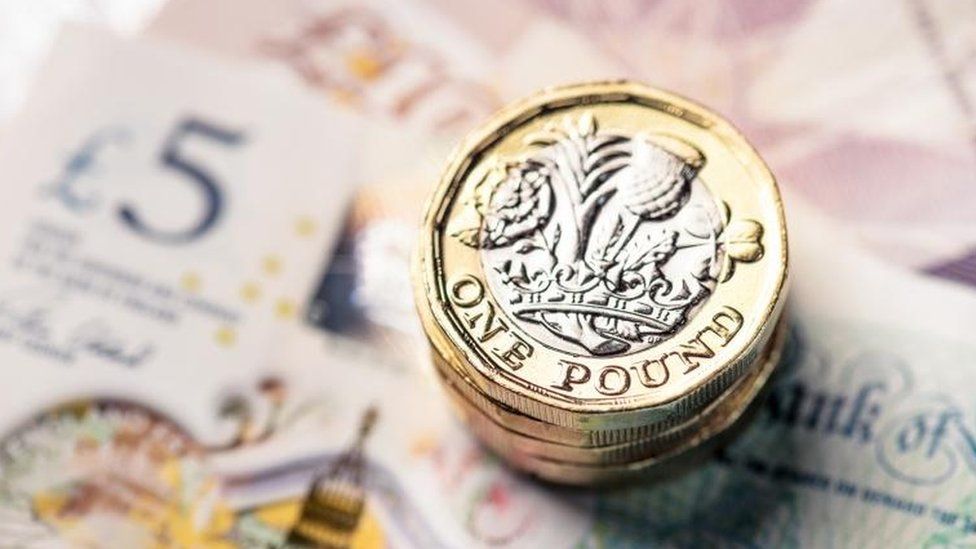 Government borrowing last year fell to its lowest annual level in 17 years, official figures show.
Despite the drop, the amount was still higher than the Office for Budget Responsibility's forecast last month.
Economists believe the reduction should give the government freedom to ease the austerity measures of the last decade.
The figures showed tax receipts continued to grow strongly in March, but higher government spending accounted for the wider-than-expected deficit, mostly down to the purchases of goods and services.
The Chancellor of Exchequer, Philip Hammond wants to reduce borrowing to the equivalent of 2% of UK economic output. Borrowing last year was equivalent to 1.2%, giving the chancellor some extra spending room.
Mr Hammond, speaking to the Treasury Select Committee on Wednesday reiterated that by the financial year 2020-21 the government would have around of £27bn to use on a range of options.
But he added: "Until we have resolved the Brexit issue I don't think it makes sense to to plump for one option or another."
Samuel Tombs, UK economist of Pantheon Macroeconomics, said: "The chancellor still should be able to scrap the further austerity measures planned for 2020-21 in the Budget later this year and meet his target."
John McDonnell MP, Shadow Chancellor said: "So much for the deficit being eliminated - something the Tories told us they would achieve by 2015. Four years on and the Government has added another £1.7 billion to the deficit in March alone.
"Nine hard years of austerity have held down growth, and shifted deficits onto the shoulders of local councillors, NHS managers, and head teachers."