Sriracha hot sauce recall over 'exploding' bottle fears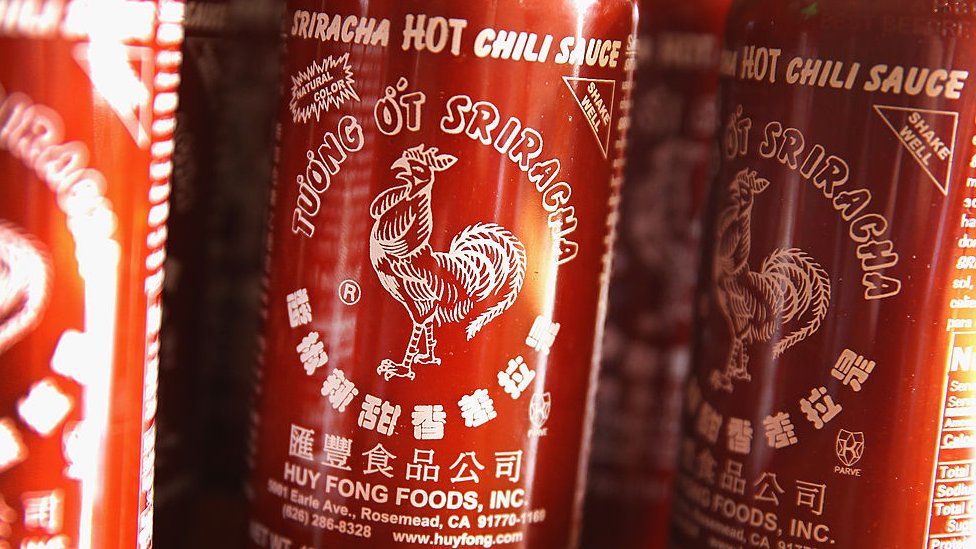 Sriracha Hot Chilli sauce has been recalled in Australia and New Zealand over fears bottles could "explode" when opened.
It said the condiment may splatter over people or property when opened.
The product is sold widely in supermarkets and Asian grocery stores across Australia and New Zealand.
Made from chillies, vinegar and garlic, the red sauce has become popular worldwide and is often referred to as "hipster Tabasco".
The recall applies to 502ml and 828ml sized bottles with a best before date of March 2021.
"Do not open bottles that feel bloated and return the products to the place of purchase for a full refund," Food Standards Australia New Zealand said on its website.
Last month, the condiment faced a recall in Ireland on similar grounds.
In October, the sauce made headlines in Australia for a very different reason.