Coronavirus: 6,000 jobs at risk at Cafe Rouge and Bella Italia owner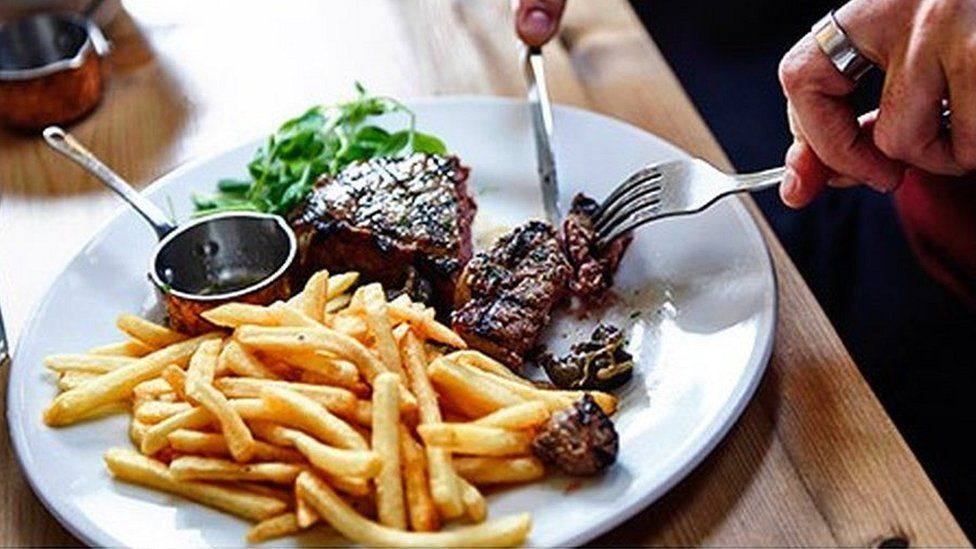 The owner of High Street restaurant chains Cafe Rouge and Bella Italia has filed intent to appoint administrators at the High Court.
Owner Casual Dining Group, whose brands also include the Las Iguanas chain, employs about 6,000 people.
The company said the move would give it ten days' breathing space to consider "all options" for restructuring.
Restaurants have been hit hard after shutting their doors in March as part of Britain's virus lockdown.
Earlier on Monday, Casual Dining Group said that it is working with advisers from corporate finance firm AlixPartners over a potential restructuring programme.
A Casual Dining Group spokeswoman said: "As is widely acknowledged, this is an unprecedented situation for our industry and, like many other companies across the UK, the directors of Casual Dining Group are working closely with our advisers as we consider our next steps.
"These notifications are a prudent measure in light of the company's position and the wider situation."
The firm said the move would protect it from any threatened legal action from landlords.
The notice of intent to appoint administrators gives the firm ten days to put a restructuring plan into place.
After that ten days is up, the firm could let the notice lapse, if there is a viable restructuring plan.
But if there is no feasible restructuring plan, the firm must either ask for another ten days to come up with one, or it could appoint administrators for the business.
The restructuring plan could involve so-called "company voluntary arrangements" (CVAs), which allow a firm to keep trading while reducing rents. It could also see one or more of the firm's brands put into administration.
The UK's casual dining chains had a tough few years even before the coronavirus pandemic arrived.
Many struggled with a raft of increasing costs, including upwards-only rent reviews, business rates, a rising minimum wage and the apprenticeship levy.
A rise in the cost of imported food following the sharp drop in the value of the pound amid Brexit uncertainty was another pressure point.