Coronavirus: Holiday lettings firm owner reverses no-refund policy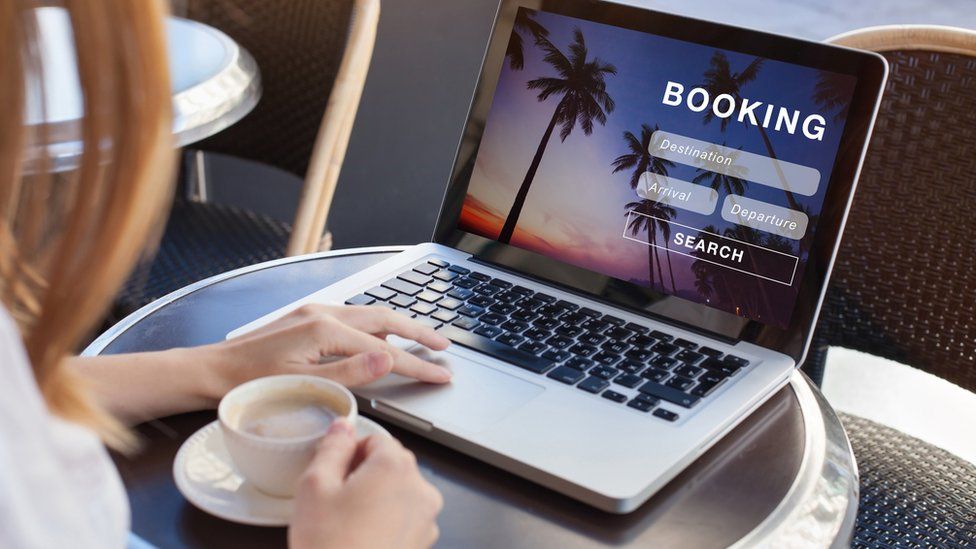 The holiday firm behind Hoseasons and Cottages.com has agreed to give customers refunds for trips which have been cancelled because of the coronavirus crisis.
The CMA said a "significant proportion" of complaints it received about holiday lettings were about Vacation Rentals.
However, the firm said it had been offering refunds since 30 April.
This date is when the CMA published guidance to travel firms on consumer rights and refunds, a Vacation Rentals spokesman said.
"We believe we have acted fairly and responsibly at all times," the spokesman said. "We responded and adapted to the evolving issues caused by the Covid-19 pandemic whenever new guidelines from the government were made available."
Vacation Rentals runs 22 brands offering holiday lets in the UK, as well as Italy, France and Ireland. Its other sites include Blue Chip Holidays and Welcome Cottages.
The competition watchdog said Vacation Rentals voluntarily changed its policy after originally failing to offer refunds to all customers whose trips were cancelled.
The company has now given a formal commitment that customers will have the option of a full refund if a booking has been cancelled because of restrictions associated with the coronavirus outbreak, the CMA said.
In a statement, the CMA said: "The CMA's Covid-19 Taskforce has so far received around 4,500 reports about UK holiday rental companies, with complaints about Vacation Rentals making up a significant proportion of those reports."
However, Vacation Rentals maintains it had been offering refunds for some time.
A spokesman said: "Following the CMA's statement on 30 April clarifying its view on the law on cancellations of consumer contracts during the Covid-19 pandemic, we acted immediately and expanded the options available to any customers who were due to travel during the government imposed lockdown period to include a full cash refund.
"By the time the CMA's investigation into our business commenced, we were already acting in line with the CMA's guidance."
The CMA is hoping that by trumpeting its success with one holiday let provider, it can push the others into paying full refunds.
There are plenty of others which have been reluctant to pay full refunds, in some cases arguing that they are simply the agents and should not be liable.
It is important that people who have been fobbed off with vouchers can now go back and demand their money, even if they accepted them.
Companies may now decide there is no point in holding out against the CMA if they are going to have to re-open previous cases as well.
The CMA said other holiday companies face "further scrutiny" because, despite consumer law on refunds being clear, some firms are still refusing to offer customers their money back. Legal action was a possibility, the CMA said.
Andrea Coscelli, chief executive of the CMA, said: "Our Covid-19 Taskforce is working hard to ensure that consumers get what they are entitled to, so it's good news that Vacation Rentals has agreed to offer people the refunds they are due. We welcome this step and other holiday lets firms must now follow suit."
He acknowledged that some firms faced financial challenges, "but it's not right that people are being left hundreds or even thousands of pounds out of pocket - on top of having to sacrifice their holidays.
"Consumer protection law exists for a reason; businesses must observe the law or face the possibility of enforcement action."
The CMA said that common complaints it had received included companies refusing to provide full refunds at all or offering only vouchers instead of cash refunds.
The holiday lettings business is just one area where consumers are complaining about refunds. Airlines have also faced a barrage of criticism from disgruntled customers.
Rory Boland, travel editor at the consumer group Which?, said: "While it is positive to see some firms changing their policy on refunds, there are still many customers struggling to get their money back for cancelled holiday accommodation and package travel bookings.
"The CMA must continue to investigate these sectors and come down strongly on any firms found to be flouting the law."
Are you a Vacation Rentals customer? Have you been affected? Please share your experiences by emailing haveyoursay@bbc.co.uk.
Please include a contact number if you are willing to speak to a BBC journalist.