Segway: End of the road for the much-hyped two-wheeler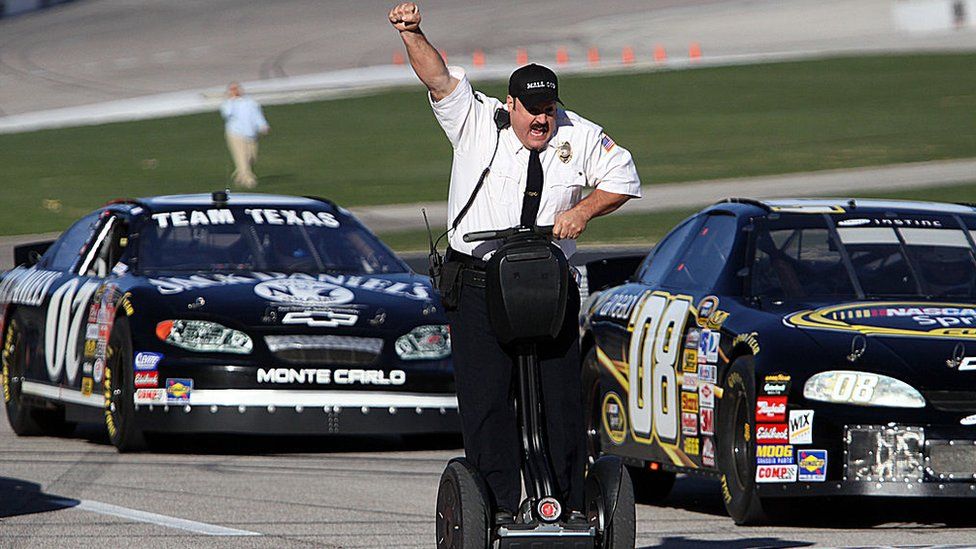 Segway is ending production of its original two-wheeler, which was popular with city tour guides and some police forces - but not the public.
Launched in 2001, the much-hyped self-balancing vehicle promised to revolutionise personal transport.
The Segway, invented by US engineer Dean Kamen, debuted with much fanfare, but struggled to make a profit.
Made at a factory in New Hampshire, in the US, production of the Segway Personal Transporter will end on 15 July.
Announcing the news, Segway president Judy Cai said: "Within its first decade, the Segway PT became a staple in security and law enforcement, viewed as an effective and efficient personal vehicle."
However, in the vehicle's almost two decade-long history it has also been the subject of mockery and high-profile collisions as well as a tragic death.
The incident followed Vice President Dick Cheney's use of a Segway to ride around his office when his Achilles tendon was playing up.
The Segway also served as a, quite literally, comedy vehicle in the 2009 Hollywood movie Paul Blart: Mall Cop.
In the film, actor and comedian Kevin James played a security guard who patrolled a shopping mall on a Segway to much comic effect.
No serious harm was done, and the legendary athlete quickly got to his feet and continued his victory lap.
The S-Pod - a self-balancing electric wheelchair - was being tested by a journalist at the time. The rider had accelerated the vehicle before accidently crashing into a wall.
Jimi Heselden crashed into the River Wharfe while using his Segway on his estate, in West Yorkshire, just 10 months after buying the firm in 2009.