Speedy return to workplace 'not possible'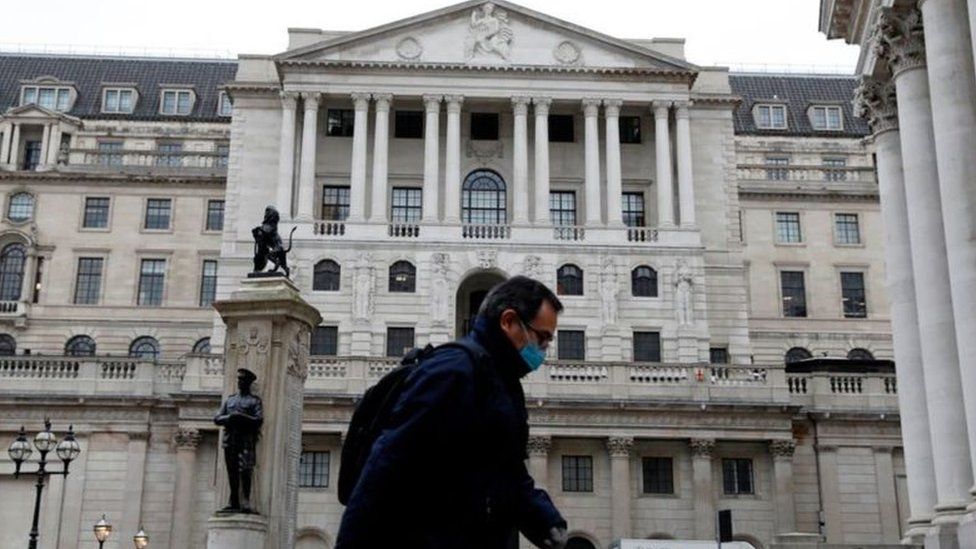 A senior Bank of England official has cast doubt on the government's drive to get workers back to the office as coronavirus curbs are eased.
Alex Brazier, the Bank's executive director for financial stability, said a "sharp return" to "dense office environments" should not be expected.
Social distancing guidelines in the workplace and public transport capacity were two factors holding people back.
"We should expect a more phased return," he told a committee of MPs.
"I feel safe coming to work, but I quite understand why many people might not," he said in evidence to the Treasury Committee.
"It's not possible to use office space, particularly in central London and dense places like that, with the intensity that we used to use it.
"It's not possible to bring lots of people back very suddenly."
Business leaders have warned of economic damage being done to city centres as people stay away from offices.
Last week, head of the CBI Dame Carolyn Fairbairn said the prime minister needed to do more to get workers to return, warning of a "high price for local businesses, jobs and communities".
However, an increasing number of employers say that home working - which was initially brought in as a temporary measure during lockdown - could become a more permanent state of affairs.
The law firm Linklaters, Lloyds Banking Group, NatWest, Fujitsu, Capita and Facebook are among those who plan to allow much more flexible working in the future.
One of the main reasons given for the lack of a substantial return was that firms could not see a way of accommodating large numbers of staff while social distancing regulations were still in place.
This week, the government launched a campaign asking employers to reassure staff it is safe to return by highlighting measures taken to prevent the spread of Covid-19.
But there was confusion when Health Secretary Matt Hancock said he cared more about how employees performed than where they were working, contradicting other ministers.
On Wednesday, during Prime Minister's Questions in the Commons, Boris Johnson made several references to the need to get people back to work, saying he and his colleagues were working to get the country and the economy "back on its feet".
The PM's spokesman recently said: "The message from the PM is he recognises the importance that returning to work has in stimulating the economy, and that's why we have changed the guidance to give employers more discretion in how employees can work safely."