Lego to ditch plastic bags after children call for change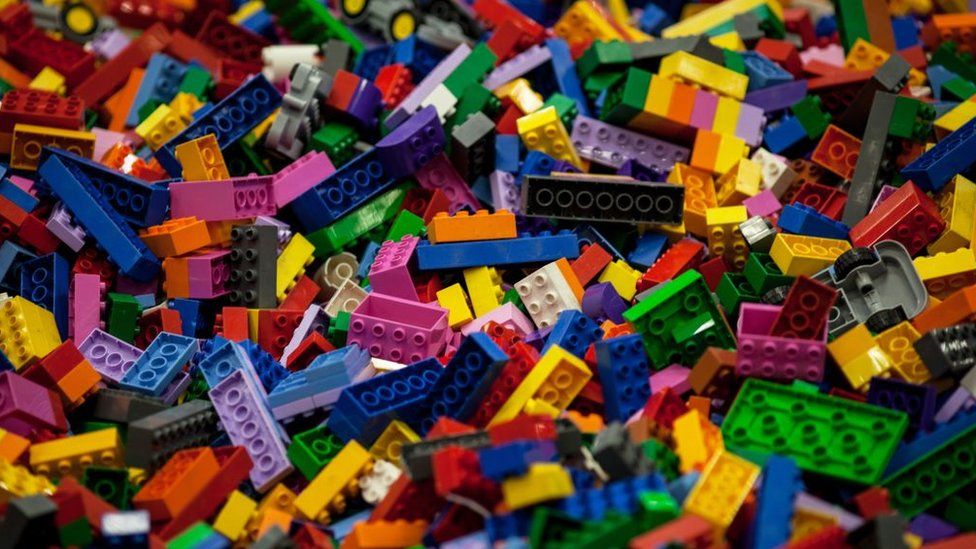 Lego will start replacing plastic packaging with paper bags from 2021 as the toy brick maker aims to become more sustainable.
Lego said it had been prompted by letters from children asking it to remove the single-use plastic bags.
It said it would be investing up to $400m (£310m) over three years to improve its sustainability efforts.
Lego bricks themselves are made of plastic, although the company is exploring alternative materials.
"We have received many letters from children about the environment asking us to remove single-use plastic packaging," Lego Group chief executive Niels B Christiansen said.
"We have been exploring alternatives for some time and the passion and ideas from children inspired us to begin to make the change," he added.
From next year the toy company will start introducing recyclable paper bags, certified by the Forest Stewardship Council, to package its loose bricks.
This is part of Lego's ambition to make all its packaging sustainable by the end of 2025.
"Children liked the paper bags being trialled in 2021 as they were environmentally friendly and easy to open," Mr Christiansen added.
Pressure has been growing on retailers to reduce their use of plastic bags and packaging. However it is not always straightforward to ensure alternatives aren't more carbon intensive to produce, transport and recycle.
Lego said its investment would also go into educational programmes and efforts to make the company more sustainable in other areas.
In 2015, the Danish firm set a target to make its products from sustainable materials by 2030. As part of this pledge it will expand the use of bio-bricks, such as those using sugar cane as a component.
Earlier this month Lego said sales and profits had risen in the first half of this year as consumers bought more of their products during lockdowns to restrict the spread of coronavirus. It said families bought bigger and more complicated Lego sets to keep themselves busy.
The toy maker plans still plans to open 120 new Lego stores around the world this year despite the pandemic which saw most bricks-and-mortar shops closed for extended periods.