Shopify stores riddled with fakes and fraudsters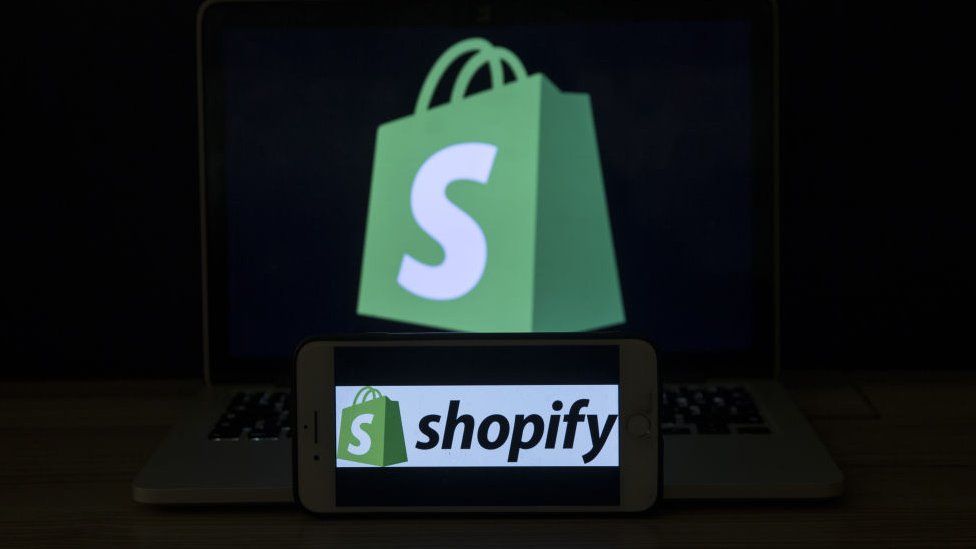 Nearly 21% of Shopify stores pose a risk to their customers, according to analysis by e-commerce authentication service Fakespot.
Shopify provides the technology backbone for businesses to set up a store and sell their products online.
The company has become valuable to small businesses during the Covid-19 pandemic, because its services are cheap and easy to set up.
Shopify said that it routinely monitors for fraud and other violations.
Fakespot found nearly 26,000 of the 124,000 Shopify stores it analysed were "related to fraudulent practices".
Of those, about 39% were described as "problematic sellers", with counterfeit issues, possible brand infringements or a poor reputation.
Roughly 28% were possible scam stores, with privacy leaks and suspiciously cheap listings.
Just under 17% had negative reports from consumers, while 10% had no transaction history.
"We recognise there will be those--however few they may be relative to our base of more than one million merchants--that may abuse our service, and we take this matter seriously," Shopify said in a statement.
"To date, we have terminated thousands of stores and routinely implement new measures to address fraud and other activities that violate our policies."
Canada-based Shopify says its technology powers over one million businesses in more than 175 countries.
Because it is relatively cheap, Shopify is favoured by many smaller businesses that can't afford to pay for custom website builds.
In addition to offering the technology to create an online store and sell their products, Shopify includes features such as inventory tracking and software to help understand sales trends.
Shopify has done well during the Covid-19 pandemic, as bricks-and-mortar retailers have sought out new avenues to sell to customers who couldn't come to their stores.
The company's total revenue in the third quarter was $767m (£572m), a 96% increase over the same quarter in 2019.