Has coronavirus made us more ethical consumers?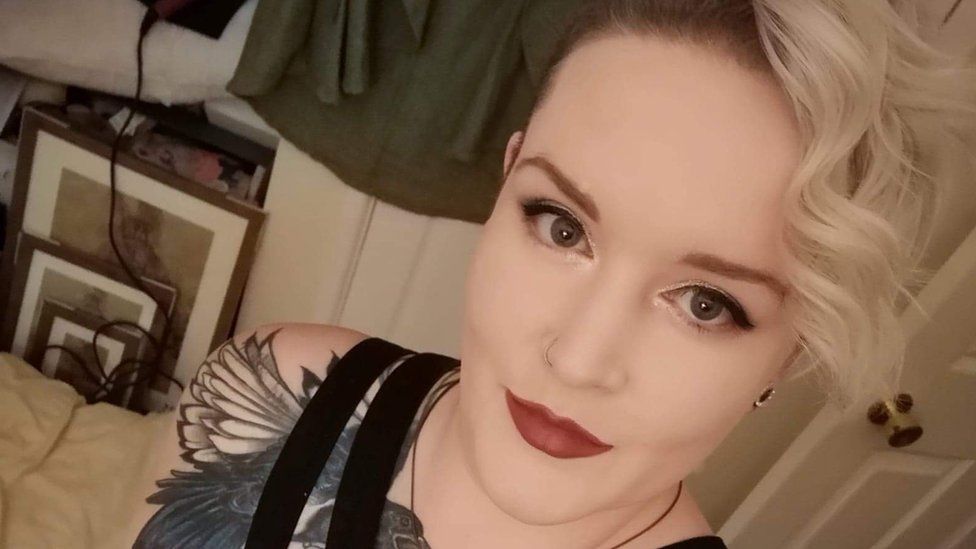 Kimberley Bird says the coronavirus pandemic has turned her into a more ethical, more environmentally-conscious consumer. And she is far from alone.
"This year has really kicked my awareness into overdrive," says the 32-year-old, from Yeovil, in the South West of England.
"I look at products I'm using, and find more environmentally-friendly alternatives," she says. "And I reuse whatever I can. Anything I don't need, I donate or give away."
With Covid-19 and the resulting lockdowns increasing work and financial insecurities for many of us, you might think that we have had to quietly drop our ethical and environmental concerns when shopping.
However, numerous reports and studies have in fact shown that the opposite is true, and that coronavirus has focused our minds on helping to create a better, healthier world.
Take a 2020 global survey by management consultancy firm Accenture. It said that consumers "have dramatically evolved", and that 60% were reporting making more environmentally friendly, sustainable, or ethical purchases since the start of the pandemic. Accenture added that nine out of 10 of that percentage said were likely to continue doing so.
Are we seeing an ethical and environmental consumer revolution that is here to stay?
"It's clear that consumption is looking very different than it did [before Covid]," says Oliver Wright, global lead of consumer goods and services at Accenture.
"This is a black swan event [surprise occurrence that has a major, lasting impact]. It is making people think more about balancing what they buy, and how they spend their time, with global issues of sustainability."
Ashley Tryner has seen firsthand just how much consumer behaviour changed in 2020. She is the founder of New York-based Farmbox Direct, which since 2014 has posted boxes of organic fruit and vegetables to homes across the continental US.
She says that last year the firm saw its sales soar by more than 30 times 2019's levels. "Overnight, the company had to shift operating elements to handle growth that would typically come over a few years, and with several million in marketing spend," says Ms Tryner.
"The coronavirus has brought our food and farming systems sharply into focus, exposing the fragility of our food production systems, and inflexible supply chains," says Clare McDermott, the Soil Association's business development director.
Norrina Meechan is one such person. And although the 50-year-old from Lennoxtown, near Glasgow, had a very specific reason for starting to shop more locally last year, she says she is going to keep it up after the pandemic.
At the start of the UK's first lockdown, she was recovering from a caesarean section, and so couldn't drive to the shops. She found the solution on her local Facebook Marketplace pages.
"I get fresh fruit and veg delivered by a local supplier, and use a nearby butcher," she says. "I've also bought some ready to cook meals from a local hotel when they had to adapt.
"I know how much of a difference it makes to the business owners, their families and staff. And there is great variety."
New Economy is a new series exploring how businesses, trade, economies and working life are changing fast.
The increased ethical concern now applied to the food industry appears to be mirrored in the clothing sector.
UK children's clothing firm Frugi makes its clothes solely from organic cotton and recycled plastic, and says it saw sales rise 60% last year, led by online orders.
"Covid has heightened people's awareness of environmental issues," says chair Julia Reynolds, who previously in her career created the Florence and Fred fashion brand for Tesco.
"During the lockdowns, people spend more time with their families, more time outdoors, more time enjoying the simple things in life. Not having the air traffic or road noise, hearing the birds sing - it is poignant. I think the experience has escalated the sustainability movement."
But is this increased ethical and environmental consumerism really here to stay? Karine Trinquetel from Kantar's sustainable transformation unit, believes so.
"During past recessions, we have seen a decline in people placing sustainability as a priority," she says. "This time around the story looks different.
"People's views on sustainability have become reinforced, even accelerated. We are at a tipping point. All around the world, people are expressing an appetite for change."
Back in Yeovil, Ms Bird agrees. "Small changes can add up to much bigger ones," she says.
"Before you know it you're thinking about everything you do. If everyone made one small change that would be millions of changes."