Shipping crisis: I'm being quoted £10,000 for a £1,600 container'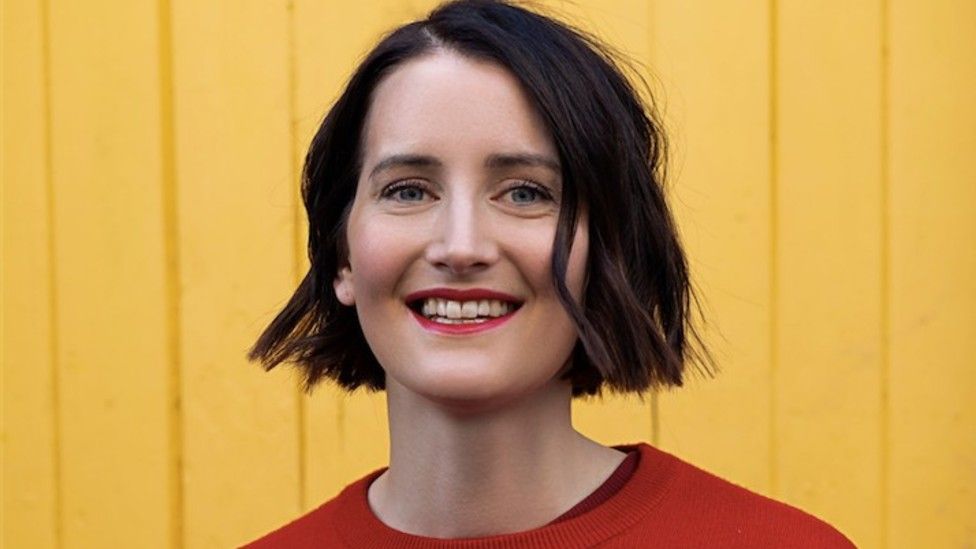 "We were paying £1,600 per container in November, this month we've been quoted over £10,000," says Helen White.
The founder of start-up Houseof.com, which imports lighting from China, says the rise in shipping costs means she's making a loss on what she sells.
She's one of many UK importers facing soaring freight costs amid a global shipping crisis that may last months.
A shortage of empty shipping containers in Asia and bottlenecks at the UK's deep sea ports are behind the problems.
It was hoped the backlogs could be cleared during the Chinese New Year holiday in February, but instead a coronavirus outbreak in China is adding to the uncertainty facing firms.
In the UK the difficulties in international shipping have coincided with problems faced by businesses trading with the EU after Brexit.
One Manchester-based freight forwarder said the logistics industry is facing the most challenging conditions he's seen in the 17 years he's been in the business.
Craig Poole from Cardinal Maritime said during lockdowns, people have been turning to online shopping, and that's causing a surge in demand for goods from China.
But some companies can't absorb the skyrocketing freight costs that shipping lines are charging. That could lead to higher prices for consumers or businesses having to close.
"The really unfortunate thing is, the small businesses who can't afford to pay those rates are going to go under as a result," Mr Poole said.
Helen White's lighting range is designed in the UK and manufactured in Guangzhou, China.
She said the six-fold increase in shipping costs is hard to take, especially when getting hold of a container "is like gold dust".
"It's really hard for a small business to absorb those costs. We'll be making a loss on the goods we're selling."
At the other end of the supply chain, Chinese manufacturers and logistics firms say they are equally frustrated.
Johnny Tseng is the owner and director of Hong Kong-based J&B Clothing Company Ltd., which manufactures garments for some of the UK's most popular fashion sites including Boohoo and Pretty Little Thing.
He's been supplying clothes to British retailers for more than 40 years, but he says his family-run firm won't be able to absorb inflated shipping rates for much longer.
"To be honest I don't even know how we can survive if we carry on shipping things at this kind of cost."
He says he's now being quoted $14,000 to ship a container to the UK, when the usual price is $2,500.
The shortage of empty containers in China and congestion at UK ports caused some of his stock to miss the busy Christmas trading period. Now some customers are holding orders for their Autumn-Winter collections until next year.
"It's chaos," he said. "We are making a loss. We take it as a loss leader and keep our fingers crossed it will go back to normal after Chinese New Year, but it is a major issue if it persists this way."
Usually during the Chinese New Year holiday, factories in China shut down for two weeks. There were hopes the pause in production would give UK ports a chance to clear the backlog of ships waiting to dock, and encourage shipping lines to move more empty containers back to Asia, which is a less profitable journey.
But rising numbers of coronavirus cases have prompted the Chinese authorities to stagger factory closing dates so that not all workers are travelling to their home regions at the same time. A worsening outbreak could lead to travel restrictions, in which case some factories may not stop production at all.
Craig Poole says some companies have been caught out by factories closing earlier than planned.
"A lot of businesses that can't get those goods away are delaying orders until after Chinese New Year, so this situation could continue 'til March," he said.
Patrick Lee from the Hong Kong-based Unique Logistics International said it could be even longer than that.
"Middle of the year at the earliest is what we're hearing from end customers in the UK, and also from some of our people in the industry. Some of the carriers as well," he said.
Mr Lee has called on the shipping lines to add more ships to help ease the backlog of stock orders building up at warehouses across China.
"They are increasing sailing but can increase a lot more. There are idle ships out there that they can reactivate without too much difficulty," he said.
But a spokeswoman for the World Shipping Council said carriers are using all available capacity.
"The demand for transportation service far exceeds supply. As in any free market, this puts upward pressure on rates," she said.
Shipping lines have been trying to drive down demand from British importers by charging a premium for deliveries to the UK, or bypassing the country's ports altogether.
One shipping line recently offered freight rates of $12,050 for a 40ft container from China to Southampton, but charged just $8,450 for the same container to travel from China to Rotterdam, Hamburg, or Antwerp.
The UK's largest container port at Felixstowe has been experiencing long delays since October. Congestion has also been a problem at the Port of Southampton, albeit to a lesser extent.
The bottlenecks were initially caused by a surge in imports as business activity picked up after the first wave of the pandemic. Huge shipments of PPE and the usual Christmas rush added to container volumes and ports struggled to cope.
"Most of the carriers just don't want UK cargo because of the issues when the vessels dock, so mainly they're favouring European ports and we are having to truck containers over," said freight forwarder Craig Poole.
He said that adds a cost of up to £2,000 per container, and takes an extra seven to ten days to reach the delivery point in the UK.
For business-owners like Helen White, the difficulties affecting the shipping industry can't be solved quickly enough.
"Lots of little start-ups are really hurting," she said. "It has been paired with logistical nightmares across Europe as well. It just feels like logistics is falling apart at the moment. It's hard to see where the resolution is."