UN: Covid jobs crisis 'most severe' since the 1930s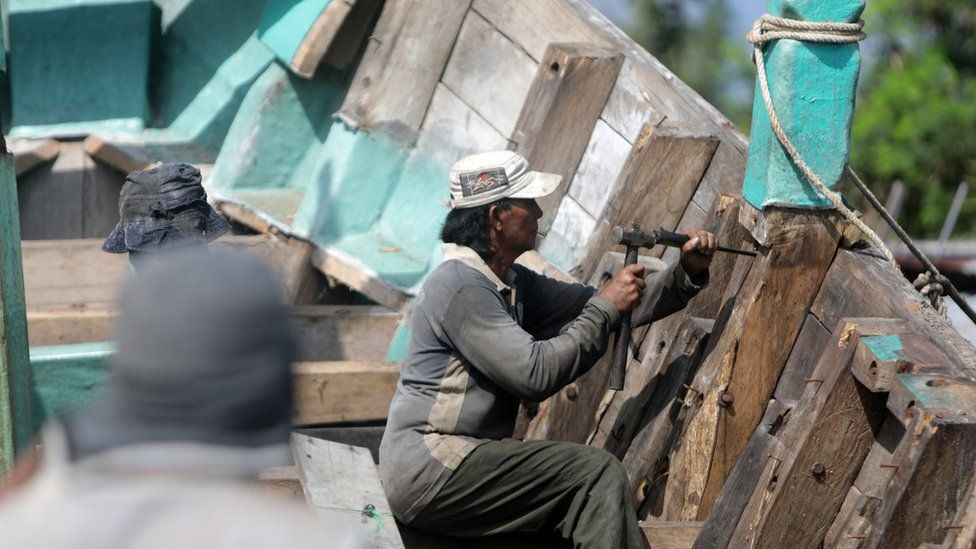 The pandemic caused an "unprecedented" hit to the global economy last year, destroying the equivalent of 225 million full-time jobs, the United Nations has said.
The crisis caused an 8.8% drop in working hours - four times more than followed the 2008 financial crisis.
The UN said looking at job cuts alone "drastically" understated the damage.
It also warned that recovery remains uncertain, despite hope that vaccines will spur an economic rebound.
Working hours in 2021 are likely to remain more than 3% lower than they were in 2019 - roughly the equivalent of 90 million full-time jobs, predicts the report, by the UN's International Labor Organization (ILO).
But it cautioned that the downturn could be worse, if vaccine distribution is slow and global governments do not provide the economic stimulus expected.
"The signs of recovery we see are encouraging, but they are fragile and highly uncertain, and we must remember that no country or group can recover alone," said ILO's director-general Guy Ryder.
'Most severe crisis since 1930s'
Less than 3% of the world's workers are living in places with economy-wide shutdowns, compared to a peak of more than 40% last April, the ILO said.
"This has been the most severe crisis for the world of work since the Great Depression of the 1930s," Mr Ryder told reporters in a virtual briefing.
The ILO said roughly half of the hours lost were due to firms cutting back on work.
Employment also dropped by 114 million compared to 2019, as about 33 million people lost jobs, while the rest became "inactive" - either giving up work or looking for a job.
Overall, participation in the labour force dropped by 2.2 percentage points last year, compared to just a 0.2 percentage point drop between 2008 and 2009, the ILO said.
Without government support schemes, the declines amount to a loss of $3.7tn (£2.7tn) in income globally - about 4.4% of overall economic output - which Mr Ryder described as "extraordinary".
Regions such as Latin America, the Caribbean, southern Europe and southern Asia were particularly affected.
The losses also disproportionately fell on women and young people.
The agency said the rebound in the second half of 2020 appears to have been stronger than expected.
But it is likely to remain uneven, "threatening to increase inequality within and between countries".