Victims typically lose £45,000 each owing to investment scams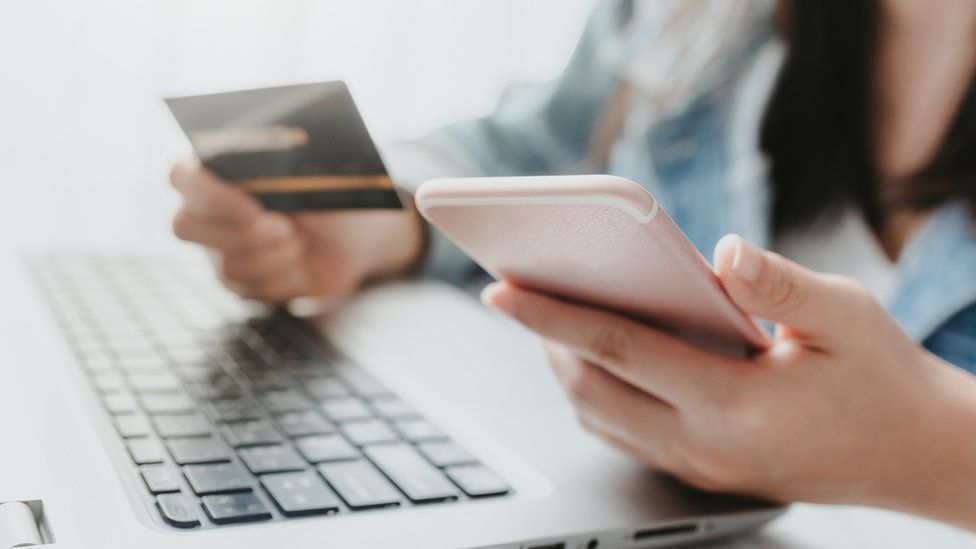 Victims lost an average of £45,242 last year after investing with fraudsters imitating genuine investment firms.
More than £78m was lost in total, according to fraud reporting centre Action Fraud.
Reports of clone firm investment scams rose by 29% in April - at the time of the first national lockdown - compared with the previous month.
A UK financial watchdog warned people to be alert, particularly when their finances were stretched.
Scammers set up clone firms using the name, address and firm reference number (FRN) of real companies authorised by the regulator - the Financial Conduct Authority (FCA).
They then send out sales materials linking to the websites of legitimate firms, to trick potential investors into thinking they are dealing with the real firm.
They use their own, similar contact details, so victims still think they are dealing with the genuine firm as they invest money.
Losses can be high as fraudsters tend to encourage large or regular investments before disappearing with the money.
The ongoing financial impact of Covid-19 may make people more susceptible to clone scams, the FCA said.
Mark Steward, executive director of enforcement and market oversight at the FCA, said: "Fraudsters use literature and websites that mirror those of legitimate firms, as well as encouraging investors to check the firm reference number (FRN) on the FCA Register to sound as convincing as possible."
He said alerts were raised about 1,100 firms, including clones, last year - twice as many as the previous year.
He said the authorities were taking down clone sites when discovered.
"When it comes to clones, I cannot emphasise enough how important it is to double check every detail," Mr Steward said.
One victim, called Janet, said: "After searching the internet for high-return bonds, I received a call the next day about investing in student accommodation.
"I found legitimate details of the company online - everything seemed genuine, so I invested.
"A few months later, after a couple more investments, I started to get a bit worried - I still hadn't received confirmation of the latest investment.
"I tried to call the contacts I had been speaking to, but the numbers were invalid. It was clear I had been scammed.
The ScamSmart campaign, run by the FCA, has tips to protect yourself from clone investment firms:
Reject unsolicited investment offers whether made online, on social media or over the phone. Be wary even if you initiated contact
Always check the FCA register to make sure the firm is authorised and check the FCA warning list of firms to avoid
Only use the telephone number and email address on the FCA register, not the contact details the firm gives you, and look out for subtle differences
Consider seeking impartial advice before investing