Twin sisters worth millions thanks to female gamers
By Justin Harper
Business reporter, BBC News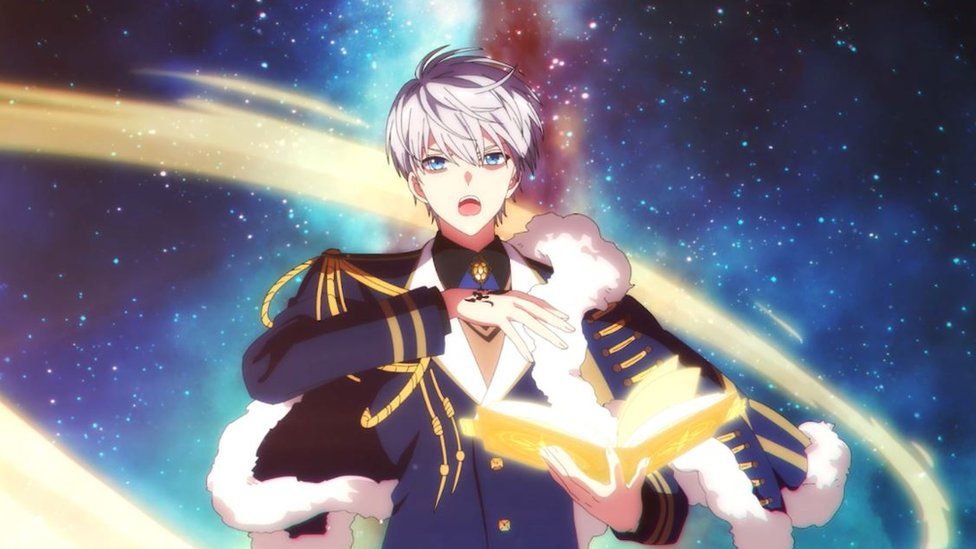 Twin sisters in Japan have become multi-millionaires after floating their female-focused mobile games company on the stock market.
Anna and Mizuki Nakajima's combined stake in Coly, the firm they founded, was worth around 15.2bn yen (£101m, $141.5m) when it launched last week.
The firm makes anime-based games aimed at women and almost three-quarters of its 200 employees are female.
The company's particular genre is called "otome", Japanese for maiden.
Coly's games, which include Stand My Heroes and Promise of Wizard, are free to download but players can pay to reveal extra story lines.
Coly says the size of the Japanese market for games specifically made for females grew from 70bn to 80bn yen from 2019 to 2020.
Otome followers tend to be fanatically devoted and willing to stick with titles for a long time, Serkan Toto, an analyst at Japanese gaming consultancy Kantan Games told the BBC.
With fewer than 5% of software companies in Japan led by women, the industry is a "boy's club" and the Nakajimas' story is "very unusual" added Mr Toto.
"The Nakajima twins did an exceptional job scaling their company so fast in such a hyper-competitive industry."
Business experts say it is still not easy to find your own way as a woman in the Japanese business world, having to overcome challenges that men would not have faced in the same situation.
"The company never took venture capital (VC) money, which is surely a much easier route to take in Japan for men," Mr Toto added.
Popularity for the Japanese style of animation better known as anime has been growing for years, particularly in the US, China and South Korea.
A report by US-based consultants Grand View Research valued the anime market at $20.5bn and predicted it to grow around 9% a year until 2025.
Netflix said more than 100 million households globally watched at least one anime title on its platform between October 2019 and September 2020, an increase of more than 50%.
The streaming site has since signed multiple deals with anime producers to create content.
Sony is also becoming a key backer of anime content and its annual profits were given a major boost from the success of its hit anime film "Demon Slayer".
The movie became the fastest film in Japanese cinema history last year, taking just 10 days to make 10 billion yen.