Stripe plots European expansion after $95bn valuation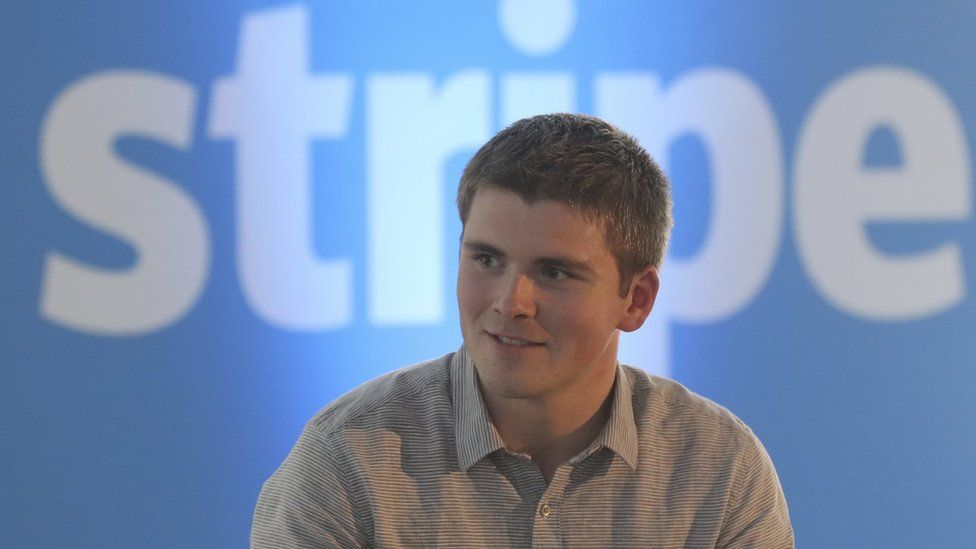 America's most valuable start-up, Stripe, is plotting a major expansion in Europe.
The firm, which is worth $95bn (£68bn), plans to add 1,000 jobs in Ireland alone over the next five years, after raising $600m from investors.
That will more than triple its presence in the country.
Launched in the US by two Irish brothers in 2011, Stripe processes payments for firms that range from tech giants, like Amazon, to Waitrose.
Its business has boomed during the pandemic as online shopping exploded.
Stripe, which has dual headquarters in San Francisco and Dublin, is now active in 42 countries, including 31 in Europe, where many of its fastest growing customers are based.
It estimates that three out of four UK adults have made a payment via Stripe over the last year.
"The growth opportunity for the European digital economy is immense," Stripe president and co-founder John Collison said.
He started the firm while barely out of his teens after moving to the US for university.
Most valuable US start-up
The $95bn valuation announced on Sunday puts the firm ahead of Elon Musk's SpaceX rocket company, which is worth an estimated $74bn.
It is nearly 10 times more than the valuation it fetched in a 2016 fundraising round, which vaulted Mr Collison and his brother Patrick into the ranks of the world's youngest self-made billionaires.
The company helps businesses process online payments and navigate the different regulations and systems around the world.
It employs roughly 3,000 people, including about 500 in Europe. It recently added former Bank of England Governor Mark Carney to its board.
The company is also expanding globally, with plans to start offering its services in countries such as Brazil, India and Indonesia this year.
"The pandemic taught us many things about society, including how much can be achieved - and paid for - online," Stripe chief financial officer, Dhivya Suryadevara, said in a statement.
"While Stripe already processes hundreds of billions of dollars per year for millions of businesses worldwide, the opportunity ahead is much larger ... than it was when the company was started 10 years ago."
"This is fantastic news on the jobs front and the start of a really welcome partnership between the Irish state and Stripe," said Leo Varadkar, Ireland's deputy prime minister.
"Over 1,000 new jobs will be created over the next five years. These are really good, well-paid, professional jobs and will be a real boost to the economy. I wish Stripe the very best with its plans".