NatWest faces criminal case over money laundering
By Simon Jack
Business editor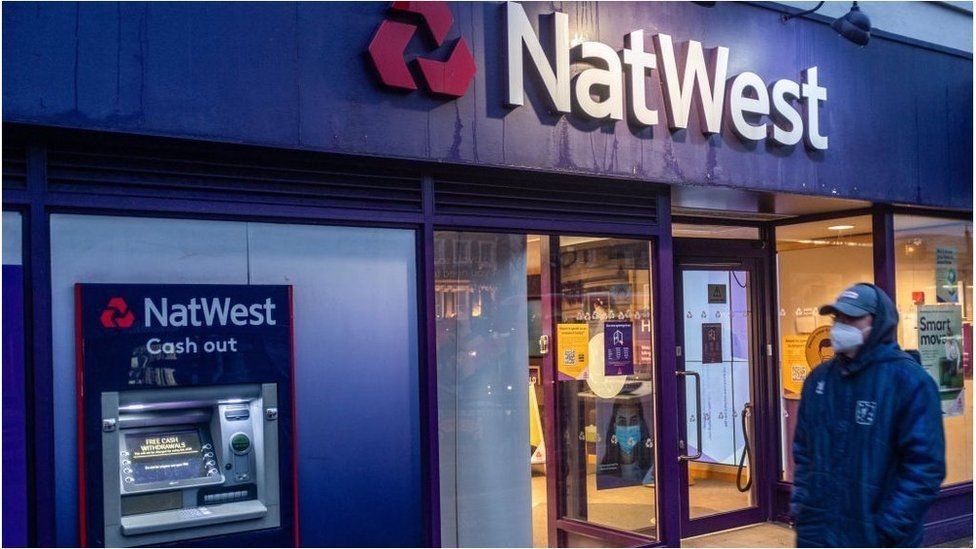 The financial watchdog has started criminal proceedings against NatWest over allegedly failing to comply with money laundering rules.
The Financial Conduct Authority (FCA) claims deposits were made into a UK account totalling £365m between 2011 and 2016 - £264m of which was in cash.
The FCA alleges NatWest's systems and controls failed to adequately monitor and scrutinise this activity.
It is the first time the FCA has pursued criminal action against a bank.
The sums involved are enormous, and if convicted the fines NatWest could face are unlimited.
Both NatWest and the FCA declined to confirm or deny reports that the investigation centred on a gold trading business called Fowler Oldfield, in Bradford, which was raided in 2016 and saw four men convicted of delivering up to £2m a day in cash.
Anti-money laundering expert Tony Wyatt, from Ewing Law, said it was "surprising that amount of cash could have been banked given the sensitivity that even small business and retail customers experience when banking any large cash amounts".
As well as unlimited fines, a criminal conviction can make life very difficult indeed for banks.
While the FCA told the BBC it would not be seeking to withdraw any of its licences permissions to trade in the UK, overseas jurisdictions - particularly the US - can exact harsh penalties for banks found to be involved in money laundering.
Standard Chartered and HSBC, both UK-headquartered banks, were fined billions of dollars by US authorities.
Jonathan Fisher QC, of Bright Line Law, told the BBC the incident was "very damaging to NatWest. They will come through this, but some big business customers may question whether they should be using a bank that is alleged to have made such basic anti-money laundering failures".
Insiders at NatWest sounded genuinely deflated that, after feeling progress had been made in mending its reputation after the horrors of the financial crisis and subsequent scandals, the bank formerly known as Royal Bank of Scotland would have its new name - NatWest as of last year - dragged through the mud.
In a statement, NatWest said it took its responsibilities to prevent money laundering "extremely seriously" and had been co-operating with the FCA.
The bank is scheduled to appear at Westminster Magistrates Court on 14 April. No individuals are being charged as part of the proceedings.