Mental health and scams: 'I'd have paid anything to make me feel better'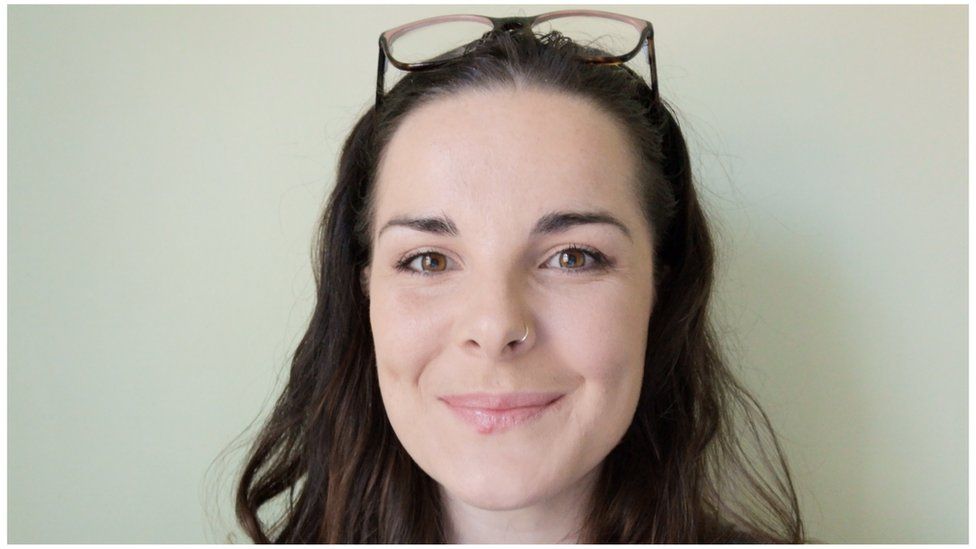 Emma Quinn was at her most vulnerable when a so-called psychologist contacted her on Facebook offering to help.
As someone with bi-polar disorder, the 28-year-old was in a manic phase when a woman offered support.
"At that point I would have paid anyone any sum of money to make me feel better," she said.
That sum turned out to be £6,000 and it would take Emma two years - and a great deal of stress - to get the money back.
Now a charity is calling on the government to protect people like Emma, claiming its plans to legislate on online safety ignores the scourge of scams.
The Money and Mental Health Policy Institute said its research suggested people with mental health problems were three times more likely to have been victim of an online scam than the wider population.
Emma faced the financial impact of such a scam after she was pressurised into handing over thousands of pounds she did not have.
After being given a 24-hour deadline by the supposed psychologist, she borrowed £3,500 from a friend, telling them it was for rent even though Emma was living at her parents' home.
"When I'm manic I can find money anywhere," she said.
She also used £1,500 when her credit card limit increased automatically and then paid a further £1,000.
"It was actually my dad who had seen my PayPal account I'd left logged in on his laptop by accident one day and he said "who on earth is this woman?', I couldn't really explain it and he said to immediately stop this 'It isn't right, you're not well'."
It caused a temporary rift, but he was correct, and after receiving medical help, she recognised she had been taken advantage of.
Following a period of depression and pursuit through legal channels, she managed to get £5,000 back, but said the whole episode had been very stressful.
"This was done on Facebook and I definitely think they could have done more because I did contact them at one point to say 'this is what has happened, could I archive the conversation?' and it didn't really go anywhere," she said.
"She had blocked me and it wouldn't let me recover her side of the conversation."
She said manic episodes left her and others open to financial exploitation, and supported calls to allow people to opt out of messages about credit on websites.
A survey by the Money and Mental Health Policy Institute found suggested that people with mental health problems were twice as likely than others to say that easy access to credit online led them to spend more than they could afford.
They were also twice as likely to feel under pressure to spend when online.
This, according to the institute, should be reflected in the government's Online Safety Bill.
Martin Lewis, founder of the charity, as well as the Moneysavingexpert website, said: "I simply don't understand how an Online Safety Bill can simply exclude the epidemic of scams the UK faces. Scams don't just steal people's money, it often takes their self-respect and mental health too.
"The government has promised to set world-beating standards for online safety, but as it stands the Online Safety Bill will utterly fail to protect people from the growing threat posed by online scammers, especially to vulnerable people."
A government spokeswoman said: "We recognise the concerns about the growth in scale and complexity of online scams and fraud, and we continue to work closely with industry, regulators and law enforcement partners to pursue fraudsters, close down the vulnerabilities they exploit and make sure people have the information they need to spot and report scams."