Disney parks to re-open – but no screaming please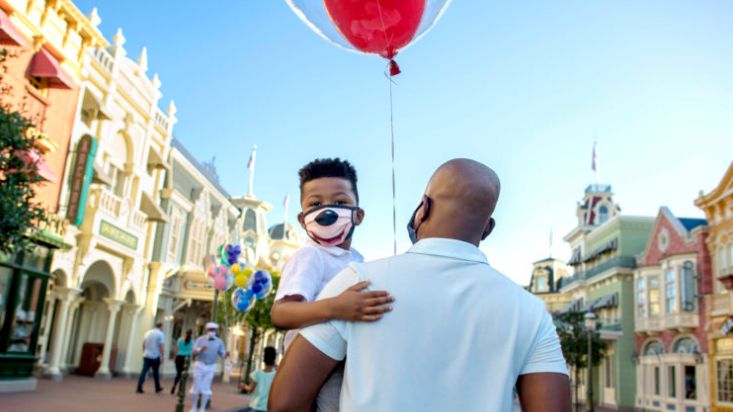 Disney has announced plans to re-open its two theme parks in California next month - but new rules mean visitors will still feel the impact of pandemic.
The firm will limit attendance, require masks for those aged two and above, and have temperature screenings at some locations.
And an industry trade group has advised against potentially risky activities - like screaming on rides.
The California parks have been shut for more than a year.
State officials lifted restrictions earlier this month, citing falling coronavirus cases, although they kept in place some limits, including capping attendance at 15% capacity and barring out-of-state visitors.
The California Attractions and Parks Association, which has pushed for parks to be able to re-open, said members would be able to meet standards for health and safety, including guidance against activities like shouting and singing, by modifying seating on rides, encouraging masks and other measures.
Disney has already opened properties in other locations, such as Florida and Shanghai, at reduced capacity. Its parks in Paris and Hong Kong have reopened, only to be shut again, depending on local lockdown rules.
But in California, its parks remained shut - in part due to disagreements with unions over safety measures for staff, a dispute the two sides resolved last fall.
But Disney has said it is encouraged by signs of underlying demand and managed to be profitable, even with limited capacity, at the open parks.
Prior to the pandemic, Disney's parks, cruise lines and other experiences unit accounted for more than 35% of annual revenues at the company, which also includes movie, television and online streaming businesses.
Disney said the re-opening in California will mean the return of roughly 10,000 jobs.
"While it may be a bit different from the last time you visited, together we can find new ways to create magical moments together—and memories to treasure forever," the company told potential visitors on its website.