World's biggest coal company bets on solar power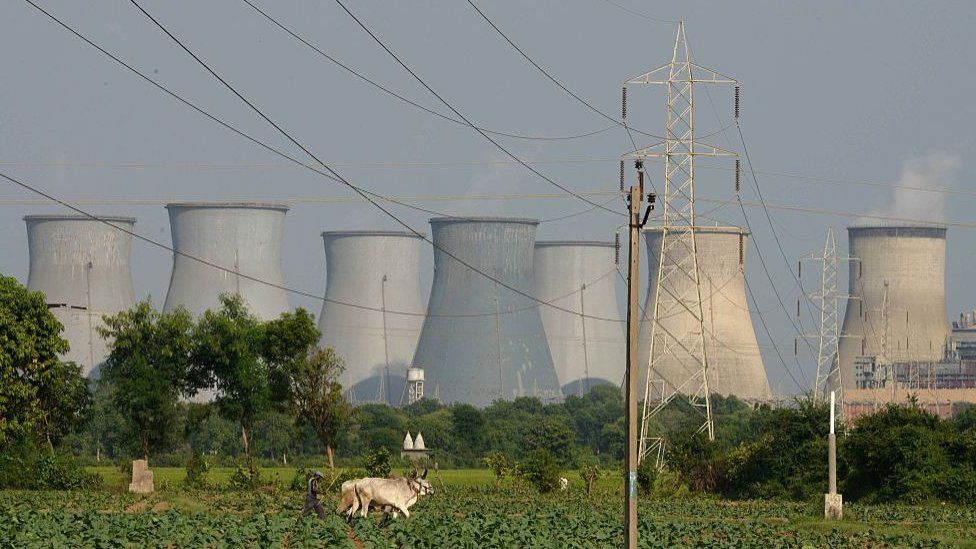 The world's largest coal mining firm is to "aggressively" pursue solar energy and continue to close smaller mines.
Coal India Limited (CIL) plans to invest in a 3,000 megawatt solar energy project in a joint venture with state-run NLC India.
The company also wants to compete in India's solar auctions and win projects by offering the lowest prices for clean power.
It marks a major shift for the firm, which produces most of India's coal.
"Coal as you know, we're going to lose business in the next two, three decades. Solar will take over (from) coal slowly as a major energy provider in the coming years," CIL's chairman Pramod Agarwal said in an interview with Reuters.
The company's solar project with NLC India will be worth 125bn rupees ($1.73bn ; £1.26bn), with CIL expected to invest roughly half of that figure by 2024.
The group closed 82 mines in the three years to March 2020, and reduced its workforce by 18,600 employees.
Mr Agarwal said he expected further reductions to the workforce, with the savings potentially reinvested into solar wafer production.
India currently uses about one billion tons of coal annually, making it the world's second largest consumer behind China.
That's slightly more than all US coal companies produced in 2019, according to figures from the US Energy Information Agency.
India is hoping for a significant shift in its energy mix over the coming years to help it meet its climate targets.
The country is a signatory to the Paris Agreement on Climate Change, and it has committed to reducing its emissions by up to 35% by 2030 from 2005 levels.
Last year, the country's emissions fell for the first time in decades.
Although the lower emissions were partly due to strict Covid-19 lockdown measures, lower demand for coal was also a factor.
India hopes to generate 175GW of renewable energy capacity by next year, with a target of 450GW by the end of the decade.