Bloomsbury sees higher profits thanks to reading 'ray of sunshine'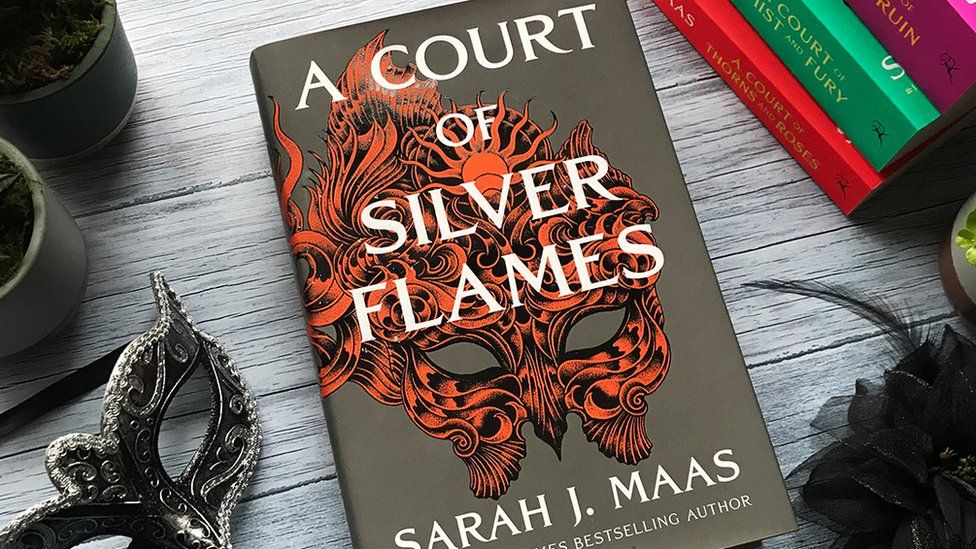 Bloomsbury Publishing has revised up its profit forecast for the second time this year, thanks to reading providing a "ray of sunshine" during lockdown.
Investors had been expecting profits of £14.8m after the previous statement in January, but the company says profits will be significantly ahead of that.
Shares rose 12% in early trading.
Bloomsbury singled out the latest Sarah Maas book, A Court of Silver Flames, along with Outlawed, We Are Bellingcat and strong sales of Harry Potter.
The publisher said its focus on developing digital academic content had brought rewards through higher demand for remote access to learning materials by academic institutions.
Nigel Newton, chief executive, said: "The popularity of reading during lockdown is a ray of sunshine in an otherwise very dark last year. February, the final month of our financial year, saw an exceptional sales performance for Bloomsbury as the surge in reading continued."
Mr Newton warned that it was unclear whether reading habits had changed permanently, but that he was confident in the underlying strength of the business.
The statement also said Bloomsbury had repaid £63,000 of UK government furlough funding and had not had any other government support.
The publisher's full year results are due out in June.