Penguin Random House keeps furlough cash despite strong sales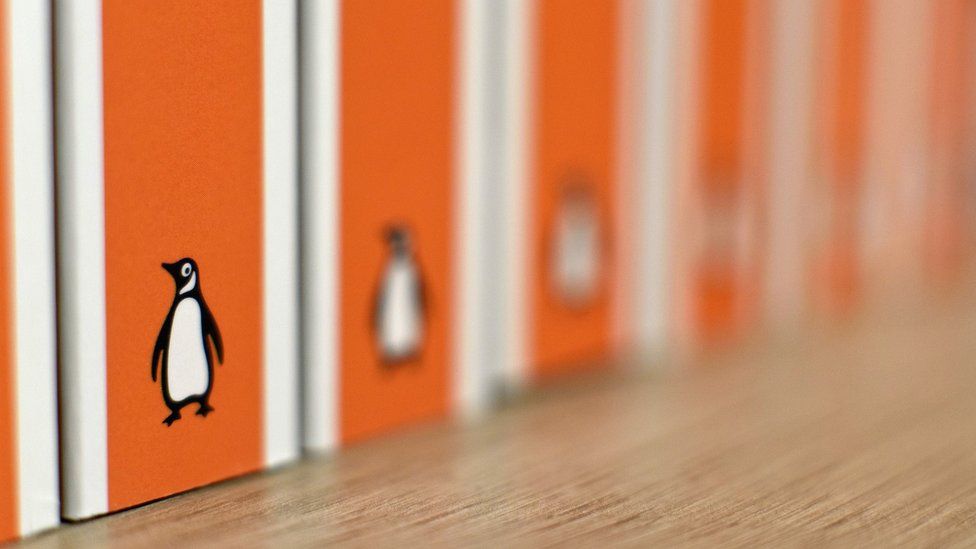 Britain's biggest publisher says it will not hand back funds it received under the furlough scheme, despite seeing strong sales in lockdown.
Penguin Random House UK is thought to have claimed about £1m via the scheme.
Like other publishers, it has seen demand for books surge as people spend more time at home.
A spokesperson said: "We have used the government's furlough scheme for its intended purpose: to protect jobs during this extraordinary time."
Companies are under no obligation to repay the taxpayer cash they receive through the government's job retention scheme, but they have been urged to do so if they can afford it.
It is not known how many of workers at Penguin Random House were furloughed at the height of the pandemic.
Only six of 1,800 members of staff are now on paid leave, including a number of facilities staff at its head office in London, which is currently closed.
The publishing house, which is owned by German firm Bertelsmann, saw global revenues rise by 4.6% to €3.8bn last year. It does not publish its UK profits separately, but they are thought to have soared.
In its 2020 annual report, the publisher said that it sells more than 600 million printed books, e-books and audiobooks each year, with the UK making up 6.5% of its sales.
Other publishers such as Hachette UK and Harper Collins were reported as having placed staff on furlough at the height of the pandemic, although the latter said after a "strong performance" it did not claim any money from the scheme.
Housebuilders Redrow, Barratt and Taylor Wimpey also handed back cash, so too gaming retailer Games Workshop, distribution giant Bunzl and the Spectator magazine.
The furlough scheme was launched in April 2020 to support businesses that could not operate, or had to cut staffing levels, during lockdown.
More than 1.3 million employers in the UK have claimed support under the scheme, which covers up to 80% of an employee's salary for the hours they can't work up to £2,500 per month.
The highest take-up rate has been in hospitality businesses such as restaurants, cafes and pubs.