Netflix shares plunge amid fears coronavirus boom is over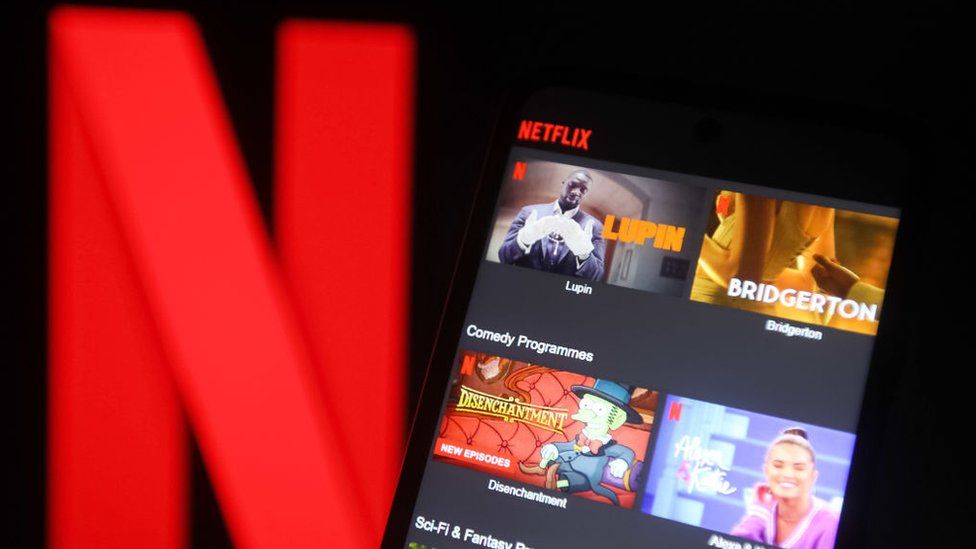 Video-streaming giant Netflix has reported a slowdown in subscriber growth, sending its shares tumbling.
About 3.98 million people signed up for Netflix between January and March, well short of the projected 6 million.
The company said a lack of new shows may have contributed to the shortfall, adding that it expected this to recover as sequels to hit shows are released.
Netflix shares fell 11% in after-hours trading to $489.28, wiping $25bn off the company's market capitalization.
The streaming service added 15.8 million new subscribers last year as Covid-19 forced people around the world to stay home.
Much of that growth came in Asia, where Netflix added 9.3 million new subscribers in 2020, an increase of about 65% over the previous year.
But the pandemic has proven a double-edged sword for Netflix, because it also disrupted its production pipeline.
"These dynamics are also contributing to a lighter content slate in the first half of 2021, and hence, we believe slower membership growth," the company said in its quarterly letter to shareholders.
The company projected poor customer growth ahead, with an additional 1 million new streaming customers in the second quarter, far short of the previously predicted 5 million.
Netflix also faces increasingly stiff competition from new streaming services entering the market.
Disney+, a much newer streaming service, already has 100 million subscribers, compared with Netflix's 207.6 million.
Even with sluggish customer growth, Netflix has reported revenues of $7.16bn and net income of $1.71bn.
Netflix predicted stronger growth in the second half of the year when it releases new seasons of "You," "Money Heist," "The Witcher" and action movie "Red Notice," among other titles.
"We had those ten years where we were growing smooth as silk," Netflix chief executive Reed Hastings said on a streamed earnings call, according to an AFP report.
"It is just a little wobbly right now."