Liberty Steel in £18m loan breach with Metro Bank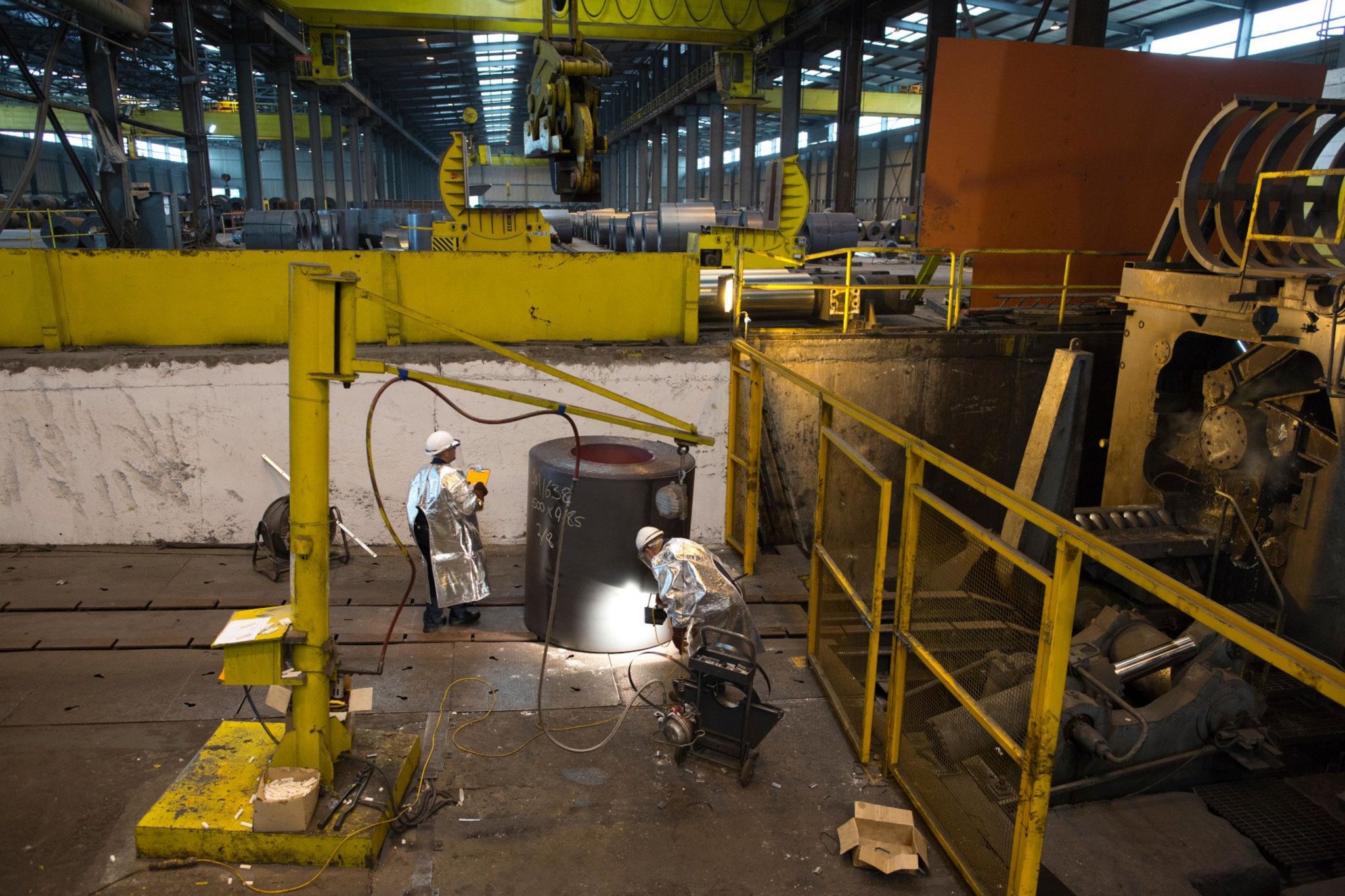 Metro Bank asked for early repayment of an £18m loan from the troubled steel group Liberty more than two years ago - and it is still waiting for its money.
This revelation is another example of the financial pressures weighing on Liberty's owner GFG Alliance.
The group's future has been in doubt since its main backer, Greensill Capital, went into administration in March.
GFG says "no loan terms have been breached for non-payment".
The entrepreneur Sanjeev Gupta has been celebrated for rescuing troubled factories around the UK - and nowhere more so than in South Wales, where he bought the mothballed Alphasteel plant in Newport in 2013 and reopened it two years later.
But while politicians welcomed the man dubbed 'the saviour of steel', there were always questions about where the money came from to keep open ageing factories that others had not been able to run profitably.
This came to a head in May when the UK Serious Fraud Office announced an investigation into GFG Alliance, the Gupta family's group of businesses, looking into alleged money laundering and fraudulent trading. GFG has said it will co-operate fully with the investigation.
However, problems had arisen with a loan secured on the Newport steelworks as early as 2018, an analysis of Land Registry documents and filings for companies linked to GFG has shown.
Valued at £21m, the steelworks is owned by a UK company, Liberty Steel Property Newport Ltd (LSPN), controlled by Sanjeev Gupta.
Filings at the Isle of Man Companies Registry show that it's one of a portfolio of industrial properties, including another factory in South Wales and locations in Manchester and the West Midlands, which were pledged as security for an £18m loan from Metro Bank.
LSPN's accounts for 2018-19 say that "due to breaches of... covenants and restrictions, Metro bank have called in the [loan] facility and have stipulated that full repayment must be made" by 31 March 2020.
The accounts for the following year confirm that, although that deadline has passed, there are "ongoing discussions" to renegotiate the financing arrangement, and Metro Bank has agreed to "defer any action" for now.
A GFG Alliance spokesman declined to say what had caused the loan terms to be breached. He said "no loan terms have been breached due to non-payment" and "discussions are ongoing and are being resolved."
Isle of Man filings list a number of covenants for the loan, including one stipulating that the borrower "shall not discount or factor its book debts."
Greensill's supply chain finance activity often involved discounting debts, giving suppliers early payment of money owed by their customers in exchange for a fee.
This was widely used by GFG companies - however the spokesman would not comment on whether it was a cause of this particular breach.
Some GFG companies report annual revenues of billions of pounds, so £18m is a relatively small sum for a global enterprise employing 35,000 people.
However, the length of time it has taken to resolve the issues over the loan is further evidence of the financial pressures weighing on GFG.
Metro Bank said that for confidentiality reasons it was unable to disclose details of customers or transactions with them.