Car insurance: 170,000 claims linked to 'crash for cash' gangs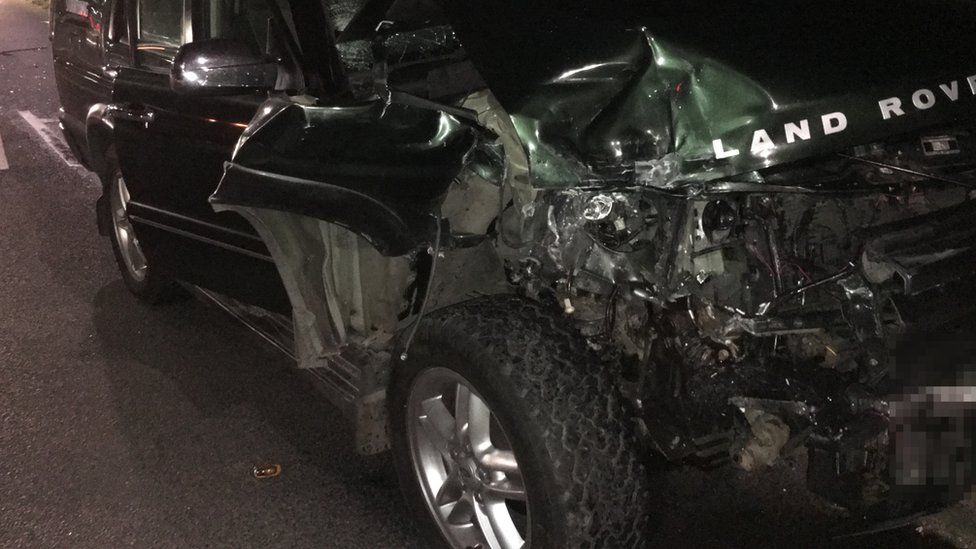 An estimated 170,000 car insurance claims in 15 months are suspected to have been linked to "crash for cash" gangs, investigations suggest.
Crash for cash is the name given to a fraud when criminals deliberately cause a road collision to claim compensation.
The Insurance Fraud Bureau (IFB), which shares intelligence within the sector, said that parts of Birmingham were the centre of these cases.
Insurers said the fraud cost meant premiums increased for all motorists.
The IFB said there were 2.7 million motor insurance claims across the UK from October 2019 to the end of last year, of which 170,000 could be linked to suspected crash for cash networks.
It said the main hotspots were the B25, B34 and B8 postcode areas of Birmingham, and the BD7 and BD3 areas of Bradford.
It hoped that by pinpointing crash for cash hotspots, people would be encouraged to be vigilant as more drivers start to take to the roads.
Many innocent drivers are caught up in these collisions.
IFB investigations have found single gangs can be behind thousands of orchestrated collisions in some areas, with the combined value of their fraudulent claims running into the millions.
James Dalton, director of general insurance policy at the Association of British Insurers (ABI), said: "These criminal gangs are often highly organised and put lives at risk.
"The amounts that they fraudulently claim can be huge, and can impact on the motor premiums paid by honest motorists."
Between 2011 to 2018, more than 150 people were convicted in south Wales for submitting bogus claims, as part of a £2m car insurance scam.
It centred around using vehicles in staged accidents so the fraudsters could submit bogus and exaggerated insurance claims.