Didi shares fall on reports China is planning penalties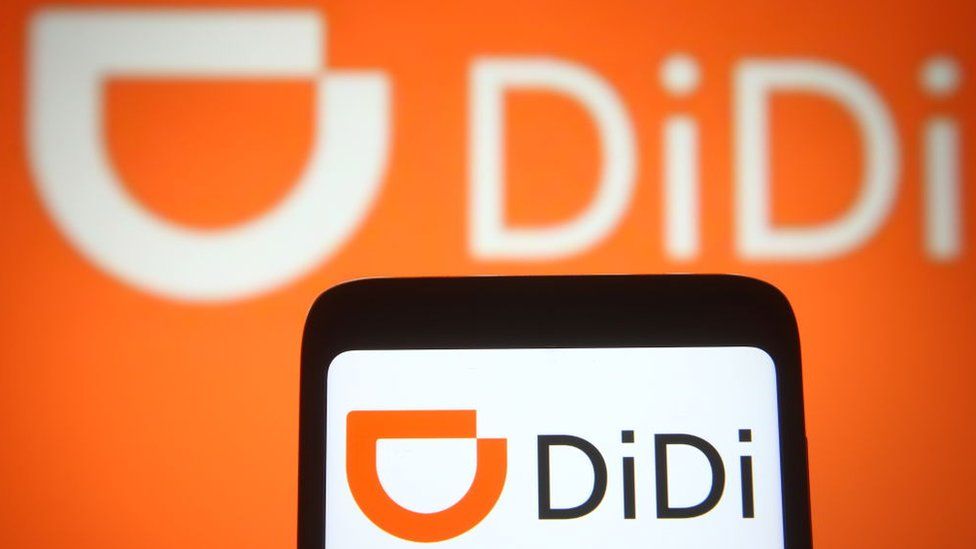 Shares in Chinese ride-hailing giant Didi slumped by more than 11% in New York on Thursday.
It comes after a report that regulators in Beijing are considering serious penalties for the company.
Didi made its US stock market debut at the end of last month, raising $4.4bn (£3.2bn).
Just two days later, China's internet regulator launched an investigation into the company over how it collects user data.
The penalties could include fines, suspending some operations or government investment in the company, according to Bloomberg News.
Citing people familiar with the matter, the report said that the company could even be forced to remove its shares from the US stock market.
It added that the punishment is likely to be more serious than a fine imposed on Chinese e-commerce giant Alibaba earlier this year.
In early July, the Cyberspace Administration of China (CAC) ordered online stores not to offer Didi's app, saying it illegally collected users' personal data.
That sent Didi's share price sharply lower and it has now fallen by more than 27% since making its New York Stock Exchange debut on 30 June.
Didi did not immediately respond to a request for comment from the BBC.
China's major internet firms have come under increasing scrutiny from Beijing this year.
The CAC said Kuaishou, Tencent's messaging tool QQ, Alibaba's Taobao and Weibo were fined and told to "rectify" and "clean up" all illegal content.
Another government agency fined 12 companies over deals that violated anti-monopoly rules.
The companies included Tencent, Baidu, Didi, SoftBank and a ByteDance-backed firm, the State Administration for Market Regulation (SAMR) said in a statement.
According to state broadcaster CCTV, President Xi Jinping has ordered regulators to step up their oversight of internet companies, crack down on monopolies and promote fair competition.
You may also be interested in: