Toy giant Mattel warns of higher prices as costs rise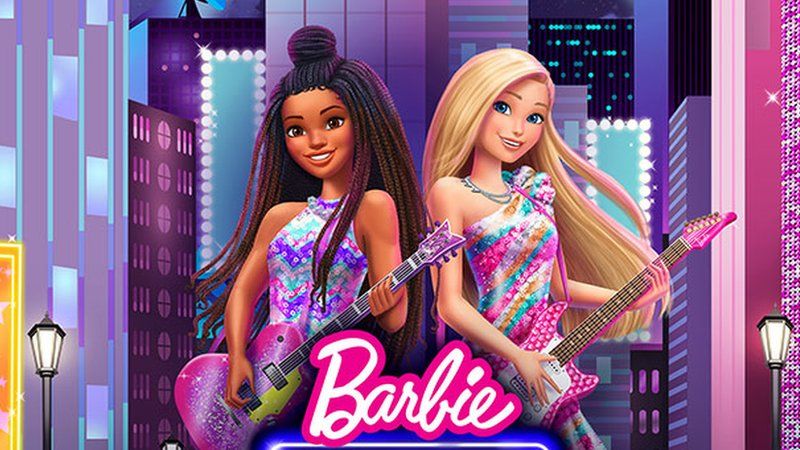 Toy maker Mattel says it has to raise prices in the run-up to Christmas as the industry giant faces higher costs.
The comments come after a rise in costs of raw materials and shipping, as the global economy recovers from the pandemic.
At the same time, the maker of Barbie dolls announced better than expected sales of more than $1bn (£720m).
Like rival Hasbro, Mattel is emerging from the impact of Covid that saw shops closed and supply chains disrupted.
"We will be looking at increasing prices in the second half of [the] year," Mattel's chief executive Ynon Kreiz told the BBC.
"We haven't broken out [which products will be affected], but this is in response to some of the inflationary pressures," he added.
Mr Kreiz also said his company was not alone in having to put up its prices: "We're not the only ones who did it, in our industry everyone did - and no-one is surprised by [price increases]."
He was speaking as the company unveiled second quarter figures that beat Wall Street forecasts.
Net sales for the period jumped by 40% compared to the same time last year to $1.03bn.
That was boosted by a 46% rise in billings for Barbie, the company's biggest brand.
Companies in many industries around the world have had their operations disrupted by delays to shipping and problems getting goods through ports due to the pandemic.
Mr Kreiz said Mattel encountered supply chain issues due to problems with shipping but had got around the worst of them due to the scale of the business.
"We were able to leverage our size and partnerships that we have with our vendors and retail partners and mitigate some of these issues, so we did not have any impact on our business in the second quarter," he said.
On Monday, rival toy maker Hasbro announced better than expected net revenues of $1.32bn, a rise of 54%.
Hasbro also said it aimed to avoid pandemic-related supply chain issues by increasing its shipping capabilities and speeding up the process of sourcing its products.
In recent years Mattel has made Barbie more diverse, with dolls based on different role models and professions.
Earlier this month the firm launched a doll based on tennis superstar Naomi Osaka.
Revenues were also boosted by a 67% jump in billings for the Hot Wheels toy car brand.
The firm said it expects Barbie content on Netflix and an upcoming movie starring Margot Robbie, as well as a new video game based on Hot Wheels, to help maintain both brands' popularity this year.
Mattel shares were more than 5% higher in extended New York trade after the earnings announcement.
You may also be interested in: