Franco Manca owner planning big UK and overseas expansion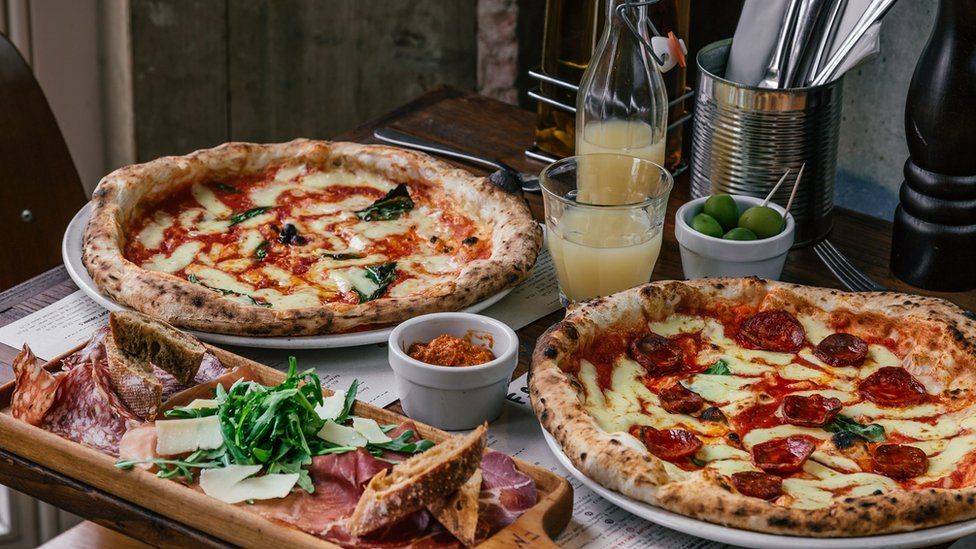 The owner of Franco Manca and The Real Greek is planning to open up to 150 restaurants across the UK and overseas in the next few years.
Restaurant group Fulham Shore said it was trading profitably and expected sales to remain above 2019 levels until Christmas.
Founder David Page highlighted expansion plans for "towns and cities from Cardiff to Canterbury and from Newcastle to Norwich".
Shares rose 4.6% to 17p on Wednesday.
The group owns 74 casual dining restaurant locations - including 55 Franco Manca outlets and 19 Real Greek sites - which are all now open.
"Since the beginning of the current financial year commencing 29 March, the group has continued to trade profitably and ahead of management expectations, driven by strong performances across our suburban restaurants," said Mr Page, who is also executive chairman of the group.
"From July 2021 all restaurants have been open and operating without restrictions, welcoming increasing numbers of customers as the UK's vaccination programme progresses."
However, despite its plans, Fulham Shore still reported a loss of £4.8m for the year to 28 March, compared with a £1.8m profit from 2020.
Sales dropped 41.3% to £40.3m, as a result of the impact of enforced closures for large parts of the year.
He added that Franco Manca and The Real Greek were both still seeing a jump in demand for takeaways and deliveries, which were outperforming 2019 levels following the easing of coronavirus restrictions.
Fulham Shore plans to open 10 more restaurants this year, saying it had identified more than 125 possible new UK locations for Franco Manca and 30 more The Real Greek locations.
In the UK, the restaurant group hopes to have a total of 230 restaurants in the next seven years.
Last autumn, Fulham Shore courted controversy when it lambasted its rivals, saying some of its own restaurants were breaking trading records despite the pandemic, and that too many ailing firms had been kept afloat by artificial means.
The restaurant group said it was benefiting from the closure of other hospitality venues, which enabled it to secure new premises at favourable rents.