BA in talks over short-haul Gatwick flights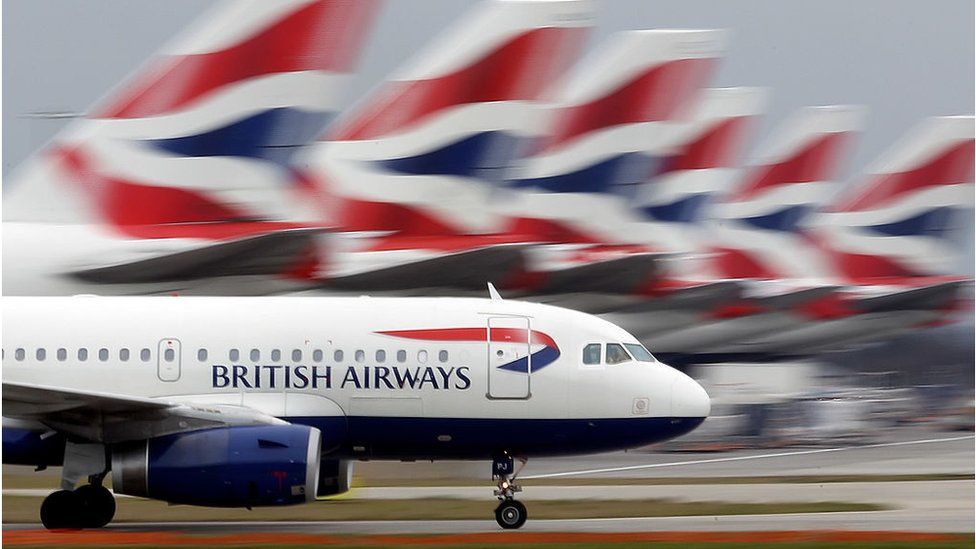 British Airways is considering plans for a short-haul flight operation at Gatwick Airport.
The airline confirmed it was working with unions on the proposals but said it would not comment further.
The British Airline Pilots Association told the BBC British Airways and the union were in the "final stages of negotiations" over pay and conditions.
Acting general secretary Martin Chalk said the union "cautiously" welcomed the airline's decision.
Mr Chalk said the move would "create a number of much needed new pilot jobs".
"We hope to bring these talks to a conclusion shortly," he added.
The Wall Street Journal, which first reported the story, said the airline was looking to create a new unit at London Gatwick, after it halted its short-haul flights from the airport at the start of the coronavirus pandemic.
The paper reported carriers such as British Airways have typically relied on short-haul operations to feed traffic onto more profitable longer routes.
Last month, British Airways owner IAG said it was ramping up its flight schedules as global air travel restrictions are eased.
IAG said it would operate at about 45% of passenger capacity between July and September compared with pre-Covid levels, possibly rising to 75% by the end of 2021.
The company, which also owns Aer Lingus and Iberia, revealed a loss of more than €2bn (£1.7bn) in the six months to the end of June.
In April 2020, British Airways announced it would cut up to 12,000 jobs in response to the Covid crisis.